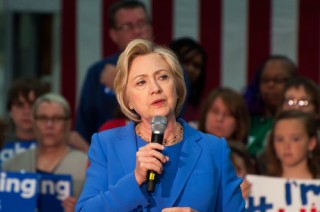 Sources say that members of Congress will get to see notes from the FBI's interview of Hillary Clinton that took place during their investigation of her private email server, according to a CNN report.
FBI Director James Comey had already told Congress that there was no transcript of the interview, which was not taken under oath. The interview lasted for more than three hours.
Republicans had asked to see the FBI's notes from the interview after Comey himself testified before Congress. According to Politico, the Obama administration had been unsure of how to respond to the demands, due to the sensitive nature of the information involved. However, sources have told CNN that members of Congress will reportedly get to see the notes as early as Monday.
[Image via Shutterstock]
Have a tip we should know? [email protected]