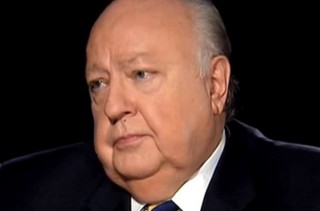 It came out over the weekend that former Fox News CEO Roger Ailes may have dipped into the network's budget to hire consultants for his own personal agenda. According to a report by New York Magazine's Gabe Sherman, sources say Ailes hired a number of operatives to conduct PR campaigns against his rivals, and had them work out of Fox News' headquarters. Rumored foes include reporters who have written about Ailes, including Sherman himself. Now that Ailes is gone, a source said the network has terminated five Ailes-hired consultants last week.
Now that this information has come to light, it raises the question of how the alleged spending was allowed in the first place, and whether Ailes' reported use of company funds and resources went against Fox's best interests. If so, he could be held liable for violating his duty to the company. Lynn Stout, Professor of Corporate and Business Law at Cornell Law School, told LawNewz.com, "Assuming that Fox did not approve the expenditures in advance, Ailes as an executive might be liable to Fox for his breach of fiduciary duty." That means that as an executive, Ailes had an obligation to act in the best interest of the company, and he may have broken that obligation if he acted on his own behalf without the company's approval.
However, Stout says that Fox shareholders or the board could ratify Ailes' expenditures retroactively, which would clear him of liability. While that might take care of Ailes' legal problems with this matter, it could result in a PR problem for Fox.
Ailes' attorney, Susan Estrich, told New York Magazine that the allegations were false.
Have a tip we should know? [email protected]