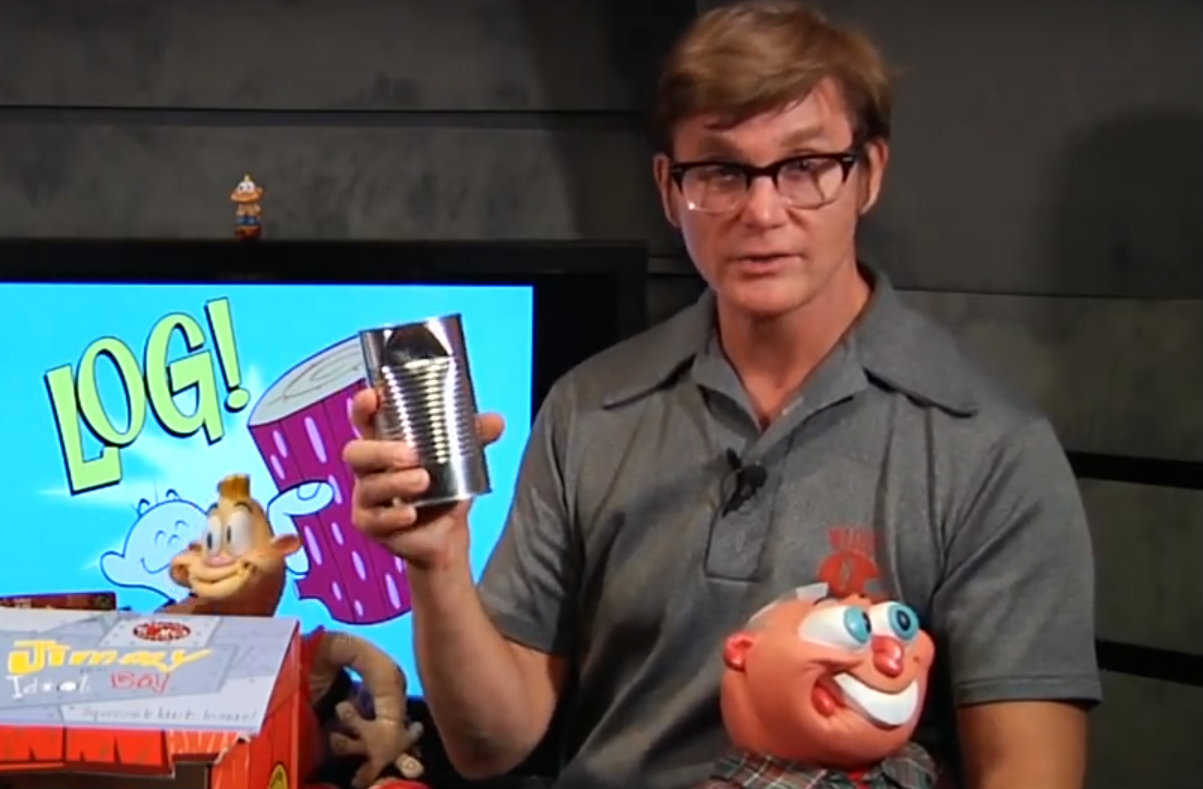 Through an attorney, John Kricfalusi, the creator of the influential cartoon Ren & Stimpy, admitted to having a "16-year-old girlfriend," but pushed back on some other allegations in a new BuzzFeed report.
"The 1990s were a time of mental and emotional fragility for Mr. Kricfalusi, especially after losing Ren and Stimpy, his most prized creation," the lawyer told the outlet in a statement for their bombshell report on the behavior. "For a brief time, 25 years ago, he had a 16-year-old girlfriend. Over the years John struggled with what were eventually diagnosed mental illnesses in 2008. To that point, for nearly three decades he had relied primarily on alcohol to self-medicate. Since that time he has worked feverishly on his mental health issues, and has been successful in stabilizing his life over the last decade. This achievement has allowed John the opportunity to grow and mature in ways he'd never had a chance at before."
The age of consent in California, where the relationship happened, was and is 18.
That teenager, now an adult, spoke to the outlet about it all. Robyn Byrd said that in 1994, when she was 13 and a fan of his show, she sent Kricfalusi a video of herself talking about her dream of becoming a professional animator. He mailed her back, she said, starting a years-long relationship that resulted in her moving in with him in the summer of 1997 after he promised her a career. She said that not only did he groom her for a relationship, but later discovered it also happened to another teenage girl who Kricfalusi mentored: Robyn Byrd.
"I believed, as a 16-year-old dating him, 'Oh, the world's against us. It shouldn't be wrong for him to date me," Byrd said. "We're cool and rebellious because we're breaking the rules of society.'" She said that he described 25-year age difference as "romantic."
As for Rice, she said she soon worked for Kricfalusi in his studio until she was 25. Indeed, here's a 2003 DVD extra featuring him and Rice, then an employee. He acknowledged going to her 15th birthday party.
"We'll tell you that backstory a little bit later," he said.
She told BuzzFeed her sexually harassed her during the time that he knew her. Allegations include masturbating while they spoke on the phone, saying that a friend of his advised him to rape her, and exposing himself to her at his home when she came by to do work.
Speaking through a lawyer, Kricfalusi denied exposuing himself, and denied committing sexual harassment at work, but acknowledged the rape statement, saying it was a joke.
"John's avid pursuit of her romantically was all after the company went out of business and he was no longer her employer," the statement said.
As is common in these types of stories about men in power, Kricfalusi's relationship with Byrd and attraction to young girls was an open secret. For example, Tony Mora, an director for Warner Bros., told BuzzFeed that Kricfalusi drew and left out a picture, depicting a dog ejaculating on Byrd.
"I know what everybody's gonna say: Why didn't you just leave?" Rice said. "Well, because this asshole told me when I was 13 that I was special, and I don't have any self-esteem, so I believe it."
Rice said she stopped working for Kricfalusi for good after the rape statement, and after discovering child porn on his computer. One image showed a girl, apparently age 10 and afraid. Kricfalusi's ex-girlfriend, who asked that her name not be used in the report, also said that in 2007, she found images of girls between age 12 and 14 on his computer.
Rice said she panicked the first two times she tried to report it, and stepped forward publicly after reporting it to the Los Angeles Police Department in 2017, and being told they wouldn't able to get a warrant.
Both she and Byrd said that the new cultural climate, and attitudes about sexual misconduct encourage them to step forward after all this time.
Through a lawyer, Kricfalusi denied possessiong child porn, and said he never spoke to police investigators. The attorney said there are "significant differences" between BuzzFeed's outline of events and reality but didn't elaborate before publication.
Other corroborating details are included in the report, including emails, conversations with relatives, friends, and co-workers of those involved, and media appearances showing Kricfalusi's comfort with sexualizing underage girls.
[Screengrab via Machinima]
Have a tip we should know? [email protected]