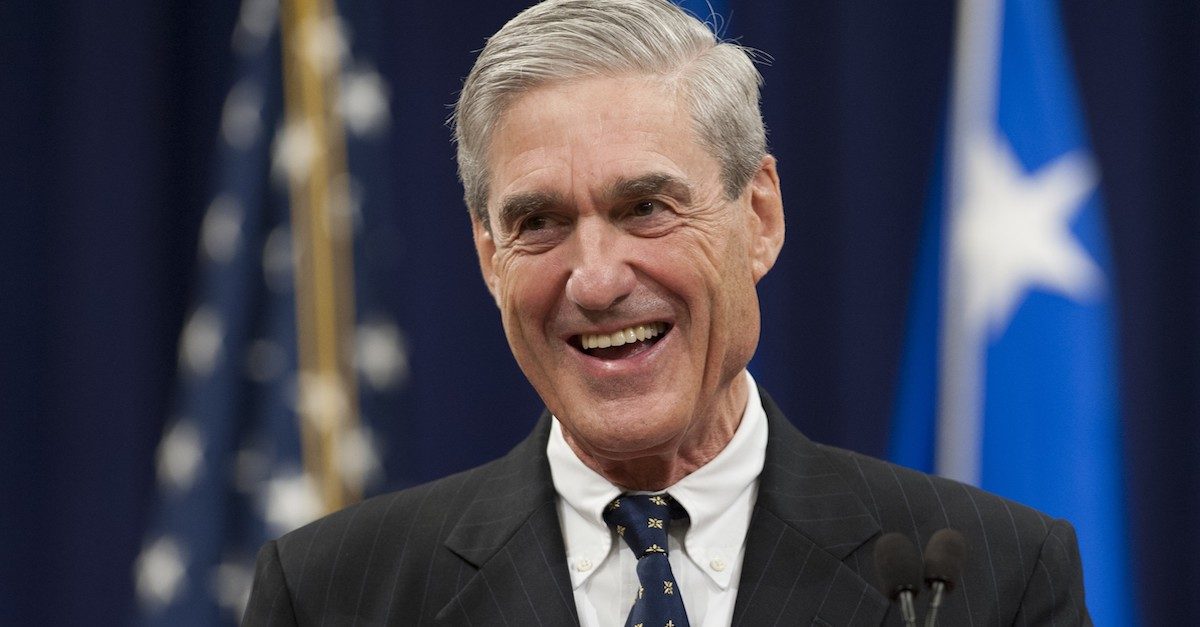 Judge T.S. Ellis III was right all along when it comes to Paul Manafort's case in the Eastern Disctrict of Virginia, if CNN's recycled report on Special Counsel Robert Mueller's plans for witness Rick Gates is accurate.
We say "recycled" because it is receiving renewed attention online today although this was reported in March. See here:
That's okay, though, because this bit of information is as relevant as ever.
You may recall that the judge said what Mueller and his team actually cared about was not alleged bank fraud, but getting to President Donald Trump. Remember this line?
You don't really care about Mr. Manafort's bank fraud […] What you really care about is what information Mr. Manafort could give you that would reflect on Mr. Trump or lead to his prosecution or impeachment.
Well, CNN said that Mueller told his so-called star witness Gates that he didn't want or need him to cooperate with the government against his ex-boss, Manafort, in the Virginia bank fraud and tax evasion trial. The same could be partially true of Gates' cooperation in Manafort's Washington, D.C. trial this September. The unregistered foreign agent element of that trial may be more eye-opening than the typical white collar trial currently happening in Virginia.
Even so, CNN's wording was Mueller "didn't need [Gates'] cooperation against Manafort…and instead wanted to hear what he knew about contact between the Trump campaign and Russians."
This news is especially notable because Mueller is not done with Gates yet. As of five days ago, Mueller said Gates "continues to meet with the Special Counsel's Office as required by his Plea Agreement."
"The investigation, which includes the possible continued need for assistance from the defendant as required by his Plea Agreement, is ongoing," Mueller said.
As one plus one equals two, needing Gates for information on Trump campaign contacts with Russians plus continuing to use Gates as a source equals problematic. You may recall that Gates stayed on the Trump campaign much longer than Manafort did.
Gates reportedly continued visiting the White House until June 2017 working for Trump advisor Tom Barrack.
Gates was also involved in email chains with Manafort discussing potential Trump campaign positions. Federal Savings Bank CEO Stephen Calk was one of the names Manafort discussed with both Gates and Jared Kushner. Calk, who approved a multi-million loan for Manafort, ended up with an economic advisory council role.
Not only might Gates be useful to Mueller for information on potentially shady activity inside the campaign (such as pay-to-play), he might also have a thing or two to say about "contacts with Russians." That Mueller is still getting some use out of Gates, and not necessarily because he's prosecuting Manafort, could mean Gates is an even more valuable witness than anticipated.
[Image via Saul Loeb/AFP/Getty Images]
Have a tip we should know? [email protected]