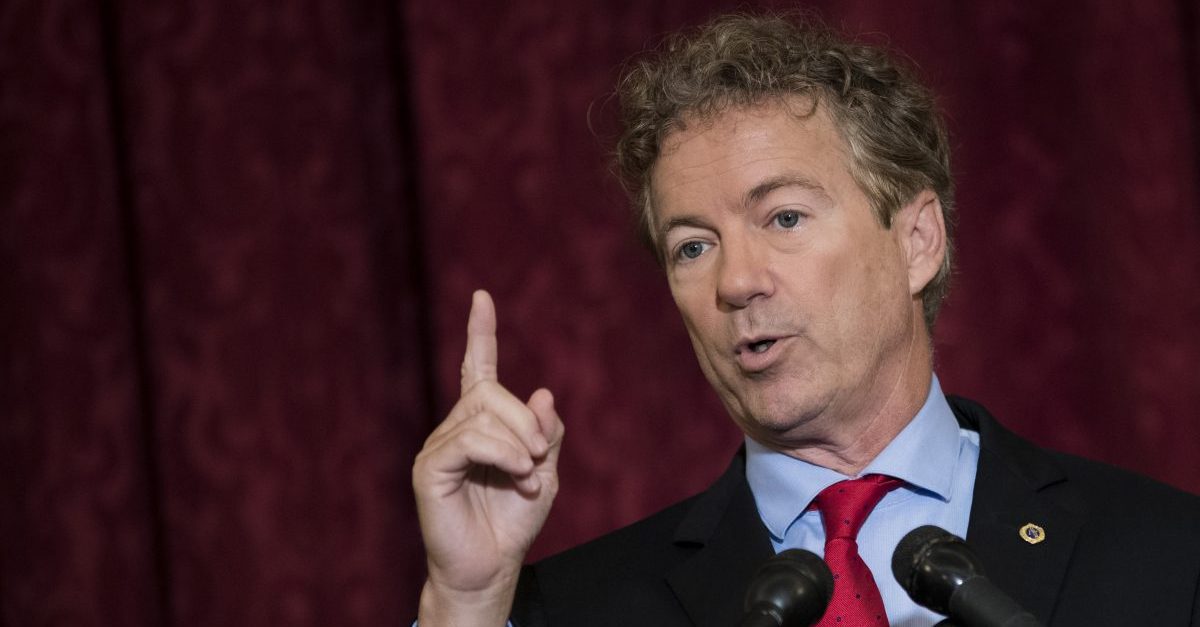 A Senate resolution calling for the full release of Special Counsel Robert Mueller's Russia report failed on Thursday, when Sen. Rand Paul (R-Ky.) voted against the measure, which required unanimous support. Paul said it wasn't fair to release the report without knowing more about what started the Russia probe to begin with. He claimed it was because of the infamous dossier compiled by Christopher Steele as part of Clinton campaign opposition research.
"What we don't know is was President Obama told that the evidence to get this investigation started was paid for by the Hillary Clinton campaign?" Paul said. "We need to know that."
Some Republicans and supporters of President Donald Trump have claimed that the dossier was the basis for a FISA warrant that was used to monitor former Trump campaign member Carter Page. Officials have disputed this. Additionally, the Russia investigation began months before the FBI acquired a warrant for Page, who was no longer with the campaign at the time.
The investigation has been reported to have truly started because Trump campaign adviser George Papadopoulos revealed to an Australian diplomat that Russia had dirt on Hillary Clinton.
Nevertheless, Paul insisted that the dossier was the basis for the FBI initiating the investigation, even though the information in it was unverified.
"It was so scandalous and so unverified and has turned out to be untrue, and yet this was the basis for the beginning of the investigation," he declared. "This was the basis for doing something extraordinary."
Attorney General William Barr has said he would release the report to Congress after making redactions to hide personal information and other sensitive material such as secret grand jury information. Democrats want an unredacted version to go to Congress; the entire House of Representatives voted in favor a resolution calling for the public release of the Mueller report. Senate Republicans, however, continue to push back.
[Image via Drew Angerer/Getty Images]
Have a tip we should know? [email protected]