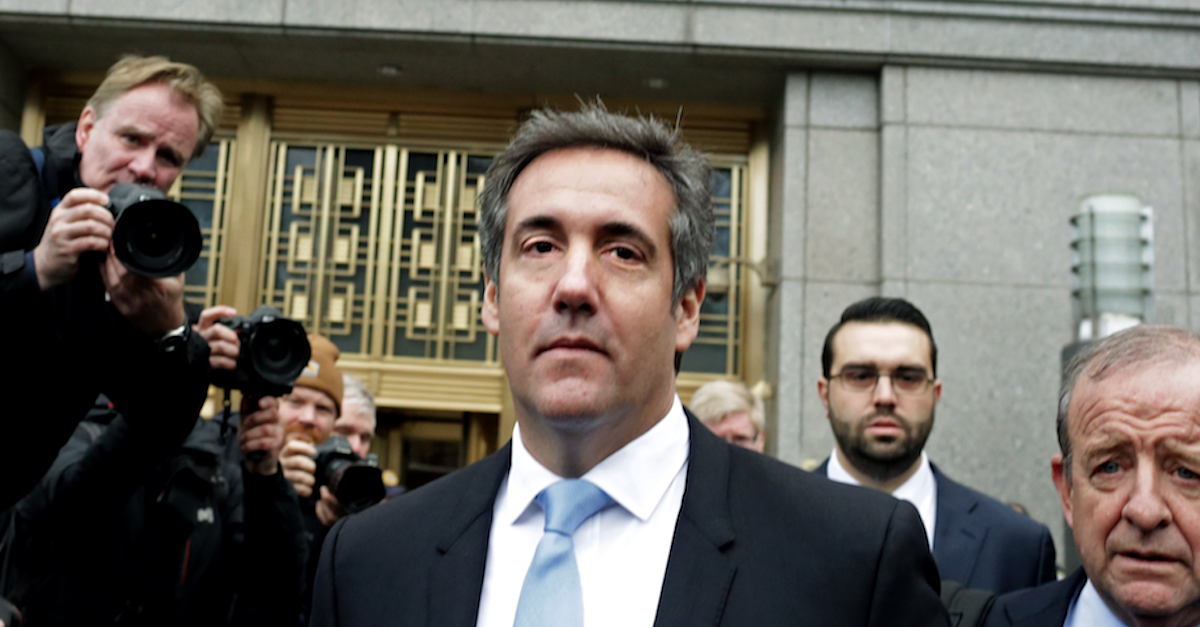 In a new court filing regarding the Michael Cohen case, federal prosecutors withdrew their objection to an appointed special master reviewing seized documents, citing statements made by President Donald Trump earlier on Thursday. This goes against their previous request that a "taint team" of investigators should weed out any material that was potentially protected under attorney-client privilege.
In the five-page letter to Judge Kimba M. Wood, prosecutors recommended that retired U.S. Magistrate Judge Frank Maas serve as the special master appointed to the case. If approved, Maas would be tasked with identifying privileged material through a "technology-assisted review ("TAR") process" and decide what documents, and how many of them, can be viewed by investigators.
Initially, prosecutors asked that a taint team be appointed to the case because they felt that having only one special master would slow down the reviewing process, especially considering Cohen's previous statements that the seized documents contained "thousands, if not millions," of pages of privileged documents. However, their opinion changed after statements made by Cohen's high-profile clients seemed to go against this.
Sean Hannity, has since said that "Michael Cohen has never represented me in any matter. I never retained him, received an invoice, or paid legal fees." Another [client], President Trump, reportedly said on cable television this morning that Cohen performs "a tiny, tiny little fraction" of his overall legal work," prosecutors wrote in the letter. "These statements by two of Cohen's three identified clients suggest that the seized materials are unlikely to contain voluminous privileged documents, further supporting the importance of efficiency here."
Cohen's legal team had rejected the idea of using a taint team and instead proposed that the documents be reviewed by them first. Federal prosecutors called appointing Maas or another retired magistrate judge a "compromise position" that would "most efficiently complete the review while honoring the concerns expressed by counsel for Cohen and the intervenors."
[Image via Yana Paskova/Getty Images]
Have a tip we should know? [email protected]