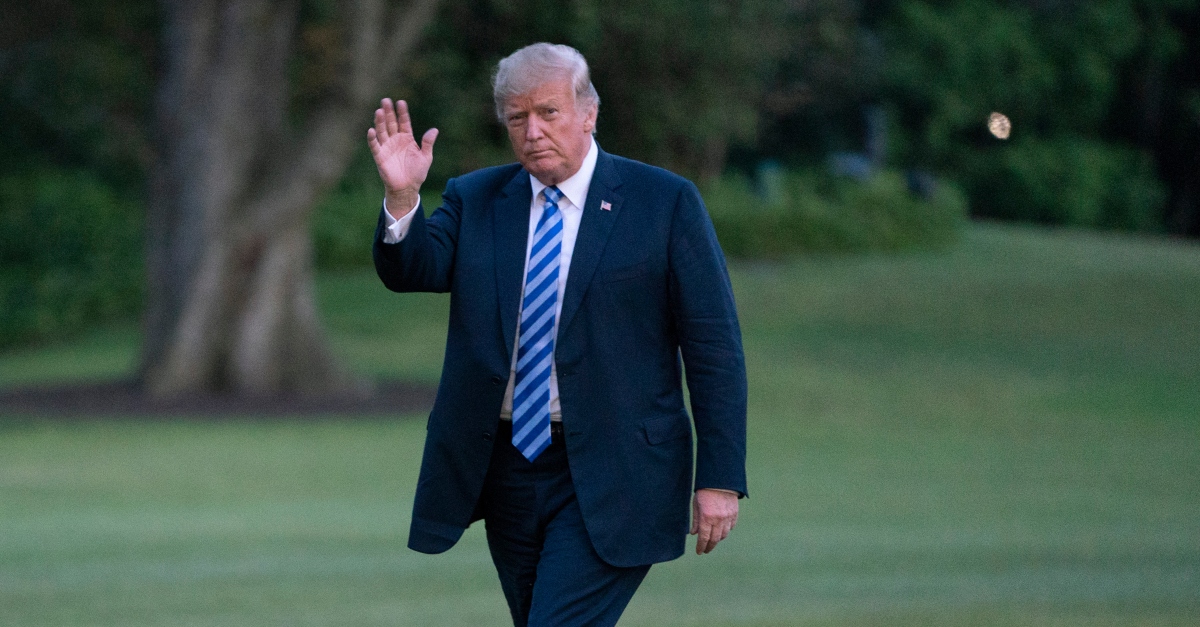 Federal investigators are looking into whether anyone at the Trump Organization broke campaign finance laws, according to a new Bloomberg report. The source is described as a person familiar with the matter.
This news comes over two weeks after former Trump lawyer Michael Cohen pleaded guilty to campaign finance violations for trying to pay off two women into silence. Court documents didn't name them, nor the "candidate" who directed Cohen, but it's pretty obvious they are porn star Stormy Daniels, and Playboy model Karen McDougal, who both claimed to have had affairs with President Donald Trump. The candidate would be Trump.
It doesn't help that more than one important person in Trump's orbit recently made a deal with prosecutors, but it remains unclear what role they will play in this inquiry. Trump Organization CFO Allen Weisselberg was granted immunity, and in return, he gave information on Cohen.
He would be in the position to know about campaign finance violations, given his position with the Trump Organization.
Also granted immunity was David Pecker, a longtime Trump friend and CEO of American Media Inc, the company that owns The National Enquirer.  AMI allegedly purchase McDougal's story about her affair so it would never be publicized.
Prosecutors said Cohen sought a reimbursement from Trump Organization executives for the $130,000 Daniels payment, and $50,000 paid to a tech company. Authorities claim these payments were made in connection to the election.
The Southern District of New York declined to comment in that Bloomberg story. The Trump Organization did not immediately respond to a Law&Crime request for comment Friday evening.
[Image via Chris Kleponis – Pool/Getty Images]
Have a tip we should know? [email protected]