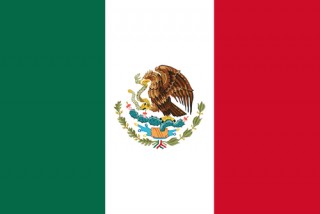 Presumptive Republican Presidential nominee Donald Trump has accused Mexico of sending criminals to the U.S. However, one of the judges on his list of potential Supreme Court picks apparently thinks that the Mexican government has crime pretty well under control.
Judge Steven Colloton wrote the opinion for an Eighth Circuit Court of Appeals Case where a Mexican family had entered the U.S. and was seeking asylum. The family claimed that the Mexican Matazetas gang was after them. Israel Felipe Lira Saldana and his family argued that the Mexican government was "unwilling or unable to control the Matazetas."
Colloton disagreed. He said, that there was sufficient evidence of "the Mexican government's efforts to combat criminal organizations," and that Saldana had no proof of the country's inability or unwillingness to control the gang. Colloton acknowledged that while Mexico may have difficulty with criminal organizations, that is not the same as being helpless.
So while Trump may appreciate that Colloton essentially told Saldana and his family to go back to Mexico, the judge doesn't seem to share The Donald's expressed beliefs that the country is unable to control crime.
Have a tip we should know? [email protected]