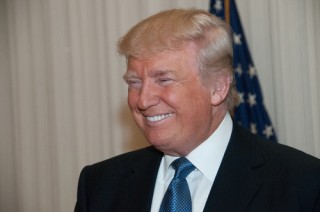 As the Republican National Convention draws near, delegates in the #NeverTrump camp are considering new rule proposals that could potentially wrestle the Presidential nomination out of Donald Trump's hands. One proposed rule, however, would stop those efforts in their tracks.
The rule proposal, obtained by MSNBC, seeks to have any other rule changes that might be made this year go into effect after the convention ends. It says, "The Rules adopted by the 2012 Convention … shall constitute the Rules of the Republican National Committee and the 2016 National Convention." It also says that any changes to those rules that are adopted by this year's convention "shall take effect at the adjournment of the 2016 National Convention and constitute the Rules for the Republican National Committee and the temporary Rules of the 2020 National Convention."
That means that — if this rule is approved — any other rule changes, like ones that would allow delegates to not vote for their designated candidates, wouldn't go into effect until this year's convention is over. The next Presidential election, in 2020, would be the first time the party would follow the new rules.
Of course, this rule, proposed by Oregon delegate Solomon Yue, is meaningless unless it actually gets approved by a majority of the 112 delegates on the RNC's Rules Committee, which meets on the Thursday and Friday before the convention. Then, if it passes, it goes before the entire convention for all of the delegates to vote on it.
Yue told MSNBC, "This proposal would take politics out of the rule-making process," he tells MSNBC, "and focus on unity so we could defeat Hillary Clinton in November."
The convention is scheduled to take place July 18-21 at the Quicken Loans Arena in Cleveland.
Have a tip we should know? [email protected]