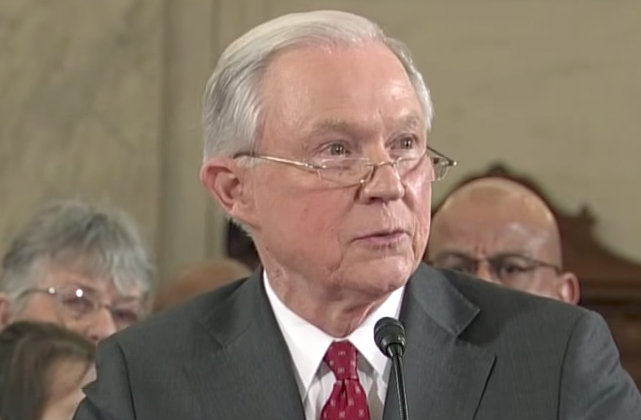 Although the Trump administration has been something of an enemy to the trans community, Attorney General Jeff Sessions made a decision this week that has supporters of LGBT causes will likely find very supportive.  Sessions has sent Christopher Perras, a prominent and experienced hate crimes prosecutor, to work with the county prosecutor in the trial of Jorge "Lumni" Sanders-Galvez. Sanders-Galvez is charged with shooting death of 16-year-old Kedarie Johnson, who was killed in March 2016. Kedarie Johnson, who sometimes used the name "Kandicee," did not specifically identify as a transgender student, but was known within the community to be gay and to identify as both male and female.
Devin O'Malley, a spokesman for the DOJ, lauded Sessions for appointing Perras, saying: "This is just one example of the attorney general's commitment to enforcing the laws enacted by Congress and to protecting the civil rights of all individuals."
Those following the DOJ's recent moves limiting transgender rights might well take issue with Mr. O'Malley's characterization of Sessons' ongoing "commitment," though. Sessions has specifically limited the protection of transgender people from workplace discrimination, and has reversed the Obama-era policy encouraging schools to let transgender students use bathrooms that fit their gender identities.
Vanita Gupta, the president of the Leadership Conference on Civil and Human Rights and the head of the Justice Department's civil rights division in the Obama administration, was quick to call Sessions out for his inconsistency in treatment of transgender people:
"While it is of course good that D.O.J. is aggressively pursuing this case, it would behoove Sessions to connect the dots between his policies that promote discrimination and hate that can result in death."
Amy K. Beavers, the Des Moines County attorney, explained that the DOJ's involvement was the result of a potential federal prosecution of Kedarie Johnson's killer and a desire to effectuate seamless law enforcement.  Defense attorney Curtis Dial told media on Friday that the appointment of Perras to the prosecution team won't "have any effect on the way we handle the defense."
Have a tip we should know? [email protected]
Elura Nanos - Columnist & Trial Analyst, Law & Crime; CEO Lawyer Up