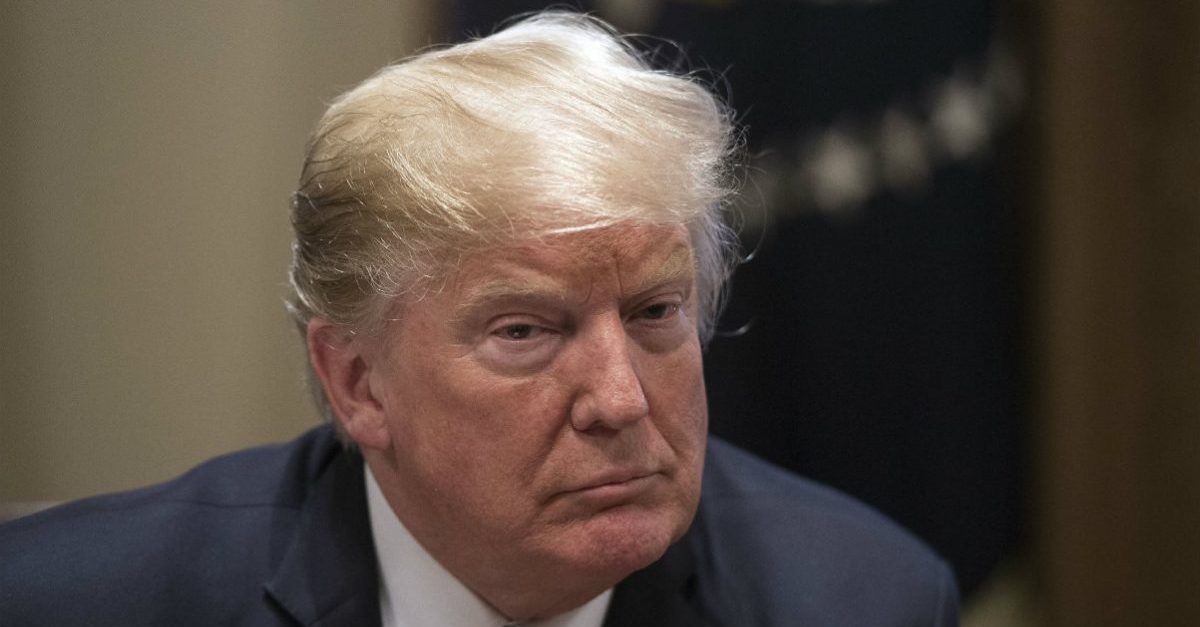 Former Trump campaign and White House aide Cliff Sims has lawyered up in response to President Donald Trump's legal threat over Sims' tell-all book Team of Vipers: My 500 Extraordinary Days in the Trump White House. Recall that Trump tweeted dismissed Sims as a "gofer" who he barely knew, calling the book a work based on "stories and fiction." Trump campaign COO Michael Glassner followed that by saying Sims would soon face a lawsuit.
Attorneys Mark Zaid and Bradley P. Moss previously told Law&Crime that an NDA preventing a person from speaking about their time as a White House staffer would be "legally unenforceable," except when it comes to classified information. They would add that they would consider representing Sims pro bono.
Well, Zaid and Moss are now representing Sims pro bono.
"The Defendants seek to unlawfully penalize and impose a prior restraint upon Mr. Sims with respect to the publication and discussion of his book, Team of Vipers: My 500 Extraordinary Days in the Trump White House (St. Martin's Press, 2019)("Team of Vipers") and any information he learned as a result of serving as a federal employee," the lawsuit begins. "The U.S. Government is intentionally and unconstitutionally engaging in a subterfuge effort to use a private entity Donald J. Trump for President, Inc., to do its bidding to silence Mr. Sims when it is really the intense powers of the Presidency coming down upon a sole individual."
"This action seeks to permanently enjoin the Defendants from silencing Mr. Sims with respect to any information he learned during his tenure as a federal employee, and any legal rights and protections therefrom that may necessarily flow," the suit continues.
The attorneys note that we have seen this story before, with Omarosa Manigault-Newman.
"This is not the first time an NDA involving President Trump has become the source of contention. It was reported a similar arbitration proceeding was initiated by the Trump Campaign against former White House aide Omarosa Manigault-Newman for publication of her 2018 book 'Unhinged', which details her time working for the USGOVT," the lawsuit says. "Upon information and belief, President Trump also directed, instructed and/or authorized the Trump Campaign to pursue Ms. Manigault-Newman's alleged violation of an NDA notwithstanding the fact her book constitutes constitutionally protected speech."
Moss told Law&Crime on Monday that he was looking forward to defending Sims' constitutional rights.
"The President's habit of using his campaign as a cut out for the U.S. Government can no longer be tolerated," he said. "We look forward to vindicating Mr. Sims' constitutional right to inform the public about the unclassified details of his federal service without fear of legal retribution."
Zaid said that the lawsuit will show that no member of any party in power at the White House will be allowed to silence former federal employees.
"This litigation effort, which was forced by the Trump White House, is to ensure no Administration, Republican or Democrat, can silence former federal employees from exercising their constitutionally protected rights of free speech, except when it involves classified information," he said.
[ Image via Nicholas Kamm/AFP/Getty Images]
Have a tip we should know? [email protected]