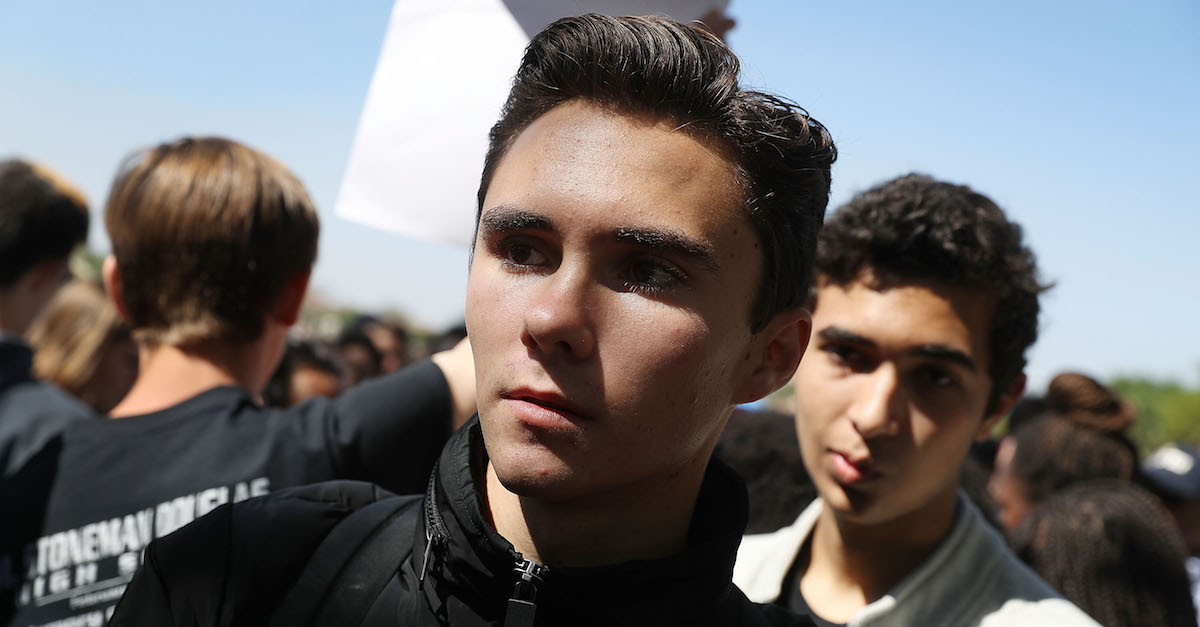 School shooting survivor turned gun reform activist David Hogg was a victim of a "swatting" attack at his home, law enforcement officials said.
According to local WPLG, the Broward County Sheriff's Office received a call claiming a hostage situation was taking place at Hogg's Florida address. Coral Springs Fire Rescue responded and determined it was a prank, and there was no hostage situation. David Hogg was not home at the time, as he is currently in Washington D.C. with his mother to accept the RFK Human Rights Award, and no injuries were reported.
According to the National 911 Program, swatting refers to "false reporting an emergency to public safety by a person for the intent of getting a ('SWAT team') response to a location where no emergency exists,". Swatters, or those who make the calls, may use "spoofed" devices to hide their identity and location, and often celebrities and public figures fall victim. It is also popular in the gaming community.
"These actors have various reasons; sometimes it is for 'fun' and viewed as a prank to the actor, while other times it is used as retaliation against a real or perceived issue with the victim," according to the National 911 Program.
Swatting has turned deadly before, in the case of Kansas man Andrew Finch, who was fatally shot by police due to a call placed by Tyler Barriss, 25, which detailed an ongoing hostage crisis where one victim was already shot. When Finch, confused, found his house surrounded and went to exit through his front door, he was fatally shot by the responding police officers. Finch was a father of two.
An anti-swatting act was introduced to Congress in 2015, but was never enacted.
[Image via Joe Raedle/Getty Images]
Have a tip we should know? [email protected]