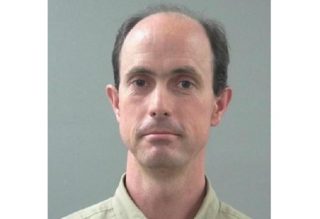 A leader of the Fundamentalist Church of Jesus Christ of Latter Day Saints (FLDS) pleaded guilty on Wednesday to misuse of food stamps, in exchange for being sentenced to time already served in jail with no probation. Seth Jeffs took the plea deal after serving about six months behind bars, and according to his agreement, will not have to pay restitution. Jeffs was immediately released and exited the court house after entering his plea.
Jeffs was one of 11 members of the church who was accused of money laundering and food stamp fraud for a scheme where church followers gave their Supplemental Nutritional Assistance Program (SNAP) benefits to their leaders. As part of the deal, Jeffs will have to attend a government course on proper SNAP use.
Authorities claimed the plot was carried out over the course of five years, involving roughly $12 million worth of tax money. Prosecutors said that SNAP benefits are only meant for household use, while the defense claimed a religious right that allows members to give whatever they want to the church.
Jeffs' attorney, Jay Winward, told Salt Lake City's FOX13 that he didn't like how federal authorities handled the matter from the beginning. " I'm not certain in any other circumstance with any other people, the U.S. government wouldn't simply ask them to stop what they were doing rather than indicting them," Winward said, indicating that his client's brother Warren Jeffs is the reason why the feds went after him they way they did. Warren Jeffs is in prison on a life sentence for sexually assaulting two underage girls (who were supposedly among his 70 wives), and continues to lead the FLDS church while incarcerated.
Because Jeffs won't have to pay restitution, the church members who gave up their benefits at the church's behest won't get anything back. Former FLDS member Brenda Nicholson told FOX13, "I am saddened that justice was not served for those who were the immediate victims of this crime – those who went without the benefits that they qualified for." Prosecutor Rob Lund said that they did not bother seeking restitution because the defendants are too poor. "They have no ability to pay restitution," Lund said.
Another one of the church leaders, John Wayman, was also released after pleading guilty last week. The U.S. Attorney's Office said they will not grant any such deal to Seth's brother, FLDS bishop Lyle Jeffs, who is currently a fugitive.
[Image via Weber County Jail]
Have a tip we should know? [email protected]