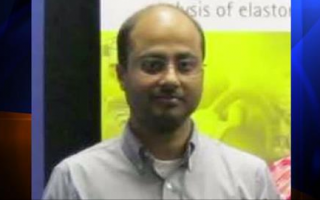 Los Angeles Police Chief Charlie Beck announced on Thursday that officers searching the home of suspected UCLA shooter Mainak Sarkar found a note that led authorities to the discovery of a woman's body in Minnesota, the Associated Press reported. Sarkar was believed to be behind Wednesday's shooting that resulted in a campus-wide lockdown at UCLA, and ended in a murder-suicide.
Beck told KTLA-TV that officers found a "kill list" in Sarkar's home that included the names of Professor William Klug, who police say Sarkar shot before killing himself, and the Minnesota woman. The LAPD then asked police in Brooklyn Park, Minnesota to do a welfare check at the woman's home. Officers found her body. She appeared to have been killed by a gunshot wound.
A third name on the list belonged to another UCLA professor, who was not harmed.
Have a tip we should know? [email protected]