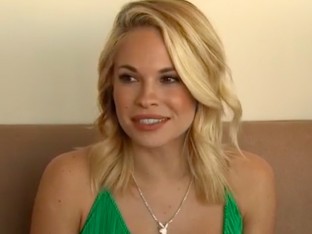 Back in July, model and former Playboy Playmate Dani Mathers took a picture of a naked woman in a gym locker room, and posted it to Snapchat with the mocking caption, "If I can't unsee this then you can't either." She was instantly torn to shreds on social media for her body shaming, but now she's facing a criminal case, TMZ reported.
JUST IN: Playboy Playmate Dani Mathers charged with invasion of privacy for posting body-shaming picture on Snapchat https://t.co/j7GcxY30Ci

— New York Daily News (@NYDailyNews) November 4, 2016
Police located the woman in the picture in September, which made it easier for authorities to bring a case against Mathers. On Friday, the Los Angeles City Attorney's Office is now charging her with invasion of privacy. If convicted, Mathers could spend up to six months behind bars.
Have a tip we should know? [email protected]