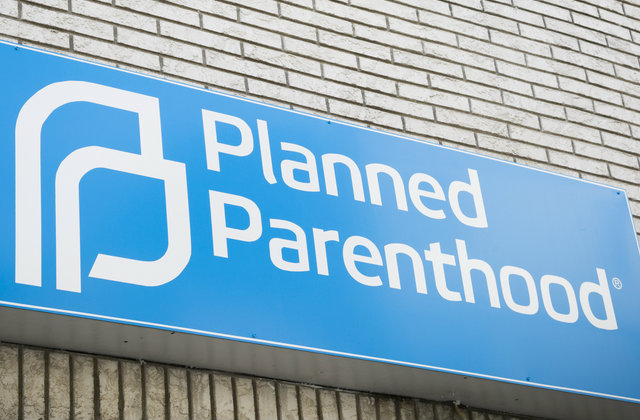 Donald Trump's White House actually said this to Planned Parenthood: stop offering abortion services in exchange for keeping federal funding. The healthcare provider said no, and pointed out that the law already prohibits federal funds from being used in abortions.
Here are tweets from the Executive Vice President Dawn Laguens from Monday.
Offering money to Planned Parenthood to abandon our patients and our values is not a deal that we will ever accept. #IStandWithPP https://t.co/47H8i93V8E

— Dawn Laguens (@dawnlaguens) March 6, 2017
Also, say it with me folks: Abortion is health care. #IStandWithPP

— Dawn Laguens (@dawnlaguens) March 6, 2017
Trump confirmed the informal proposal in a statement to The New York Times, who broke the story.
"As I said throughout the campaign, I am pro-life and I am deeply committed to investing in women's health and plan to significantly increase federal funding in support of nonabortion services such as cancer screenings," he said. "Polling shows the majority of Americans oppose public funding for abortion, even those who identify as pro-choice. There is an opportunity for organizations to continue the important work they do in support of women's health, while not providing abortion services."
Since 1976, the law stops federal funds from being used in most abortions. Exceptions have been made over the years, however. For example, the pregnancy is caused by rape or incest, or if the pregnant woman's life is in danger and abortion is required to save her.
A Quinnipac University poll from late January said 62 percent of Americans oppose defunding Planned Parenthood when asked "in a question with no mention of abortion." 70 percent agreed with the Supreme Court's decision in Roe v. Wade.
[image via Glynnis Jones and Shutterstock]
Have a tip we should know? [email protected]