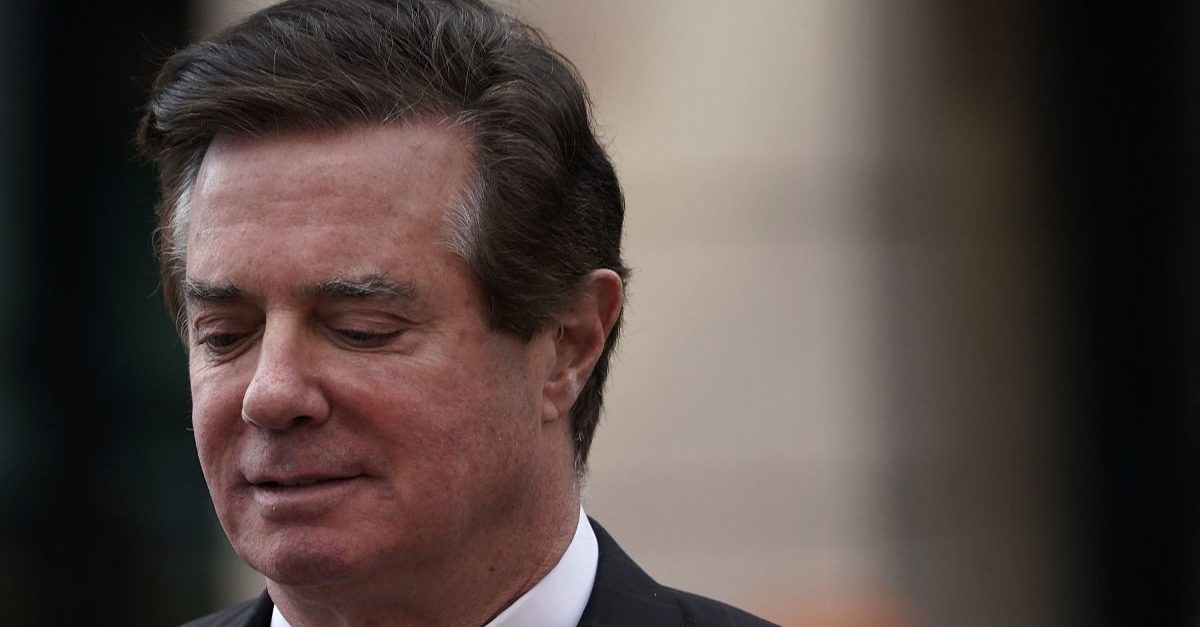 On Friday, a federal judge in Washington, D.C. ruled that former Trump campaign manager Paul Manafort will have to go to jail until his trial for alleged money laundering and acting as an unregistered foreign agent related to work he did for the Ukrainian government.
Manafort had been placed under house arrest as part of a limited pretrial release after he was indicted on the charges, but Special Counsel Robert Mueller recently moved to have this revoked, based on allegations that Manafort attempted to tamper with witnesses in recent months. Mueller then filed an superseding indictment against Manafort that added charges of obstruction and conspiracy based on these allegations.
The two sides met in federal court on Friday to plead their cases for whether or not Manafort should remain under house arrest or go to jail until his trial. Manafort pleaded not guilty to the charges in the superseding indictment that added the obstruction and conspiracy charges, as well as charges against a new defendant, Konstantin Kilimnik, who Mueller alleges worked with Manafort and Rick Gates.
Gates was previously charged in the case, but pleaded guilty to providing a false statement to Mueller's office. He also agreed to cooperate with Mueller's investigation. Manafort has argued that Mueller's case is improper because it has nothing to do with the Trump campaign's possible connection to Russian interference with the 2016 election. Mueller's office has countered by saying that Manafort was Trump's campaign manager and had ties to Russia, which made the investigation and indictment appropriate.
Manafort's trial is currently scheduled for September. He also faces a related trial in Virginia federal court scheduled for July. That case focuses on alleged bank and tax fraud in connection with money earned for his Ukraine work.
[Image via Alex Wong/Getty Images]
Have a tip we should know? [email protected]