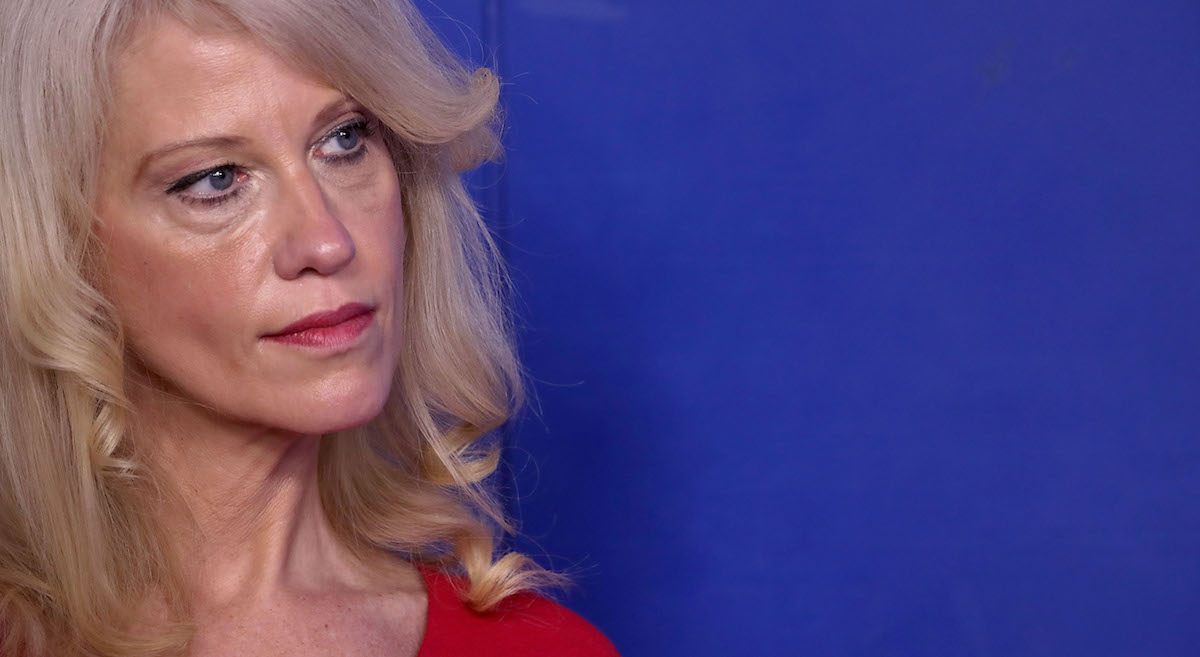 George Conway, the opinionated lawyer husband of Kellyanne Conway, was spotted giving a tweet by CNN anchor Jake Tapper some attention. It was a tweet that just so happened to criticize President Donald Trump's takeaway from the Office of Inspector General (OIG) report on the FBI's handling of the Clinton Email Probe.
Tapper quoted a CNN politics that had Trump's words, "I think that the report yesterday … totally exonerates me. There was no collusion. There was no obstruction."
The CNN anchor pushed back by saying that the "IG report doesn't remotely reach a conclusion about either of these issues. The president is lying and millions of Americans (including his obedient media vassals will now believe and repeat these blatant lies."
That's when George Conway retweeted Tapper and Tapper took a screenshot of the retweet and tweeted it. It's 2018.
Sure, retweets are not endorsements, but Conway is no stranger to Trump criticism. There are a couple of other things he retweeted this morning. This, from Chuck Todd:
The tweet refers to Trump's Fox & Friends adventure on Friday morning.
Or this one, criticizing Trump for saying his former campaign chairman Paul Manafort "has nothing to do with my campaign."
And then one about Trump attempting to distance himself from Michael Cohen.
Previously, Conway skewered the absurdity of an idea pushed by the president that Special Counsel Robert Mueller's appointment is "unconstitutional."
"And if this were true, you'd think this conservative Republican-controlled Department of Justice would revoke or decline to utilize the Special Counsel regulations. But it hasn't," he said.
Conway then wrote an article headlined "The Terrible Arguments Against the Constitutionality of the Mueller Investigation" in which, again, he criticized Trump on this subject.
Have a tip we should know? [email protected]