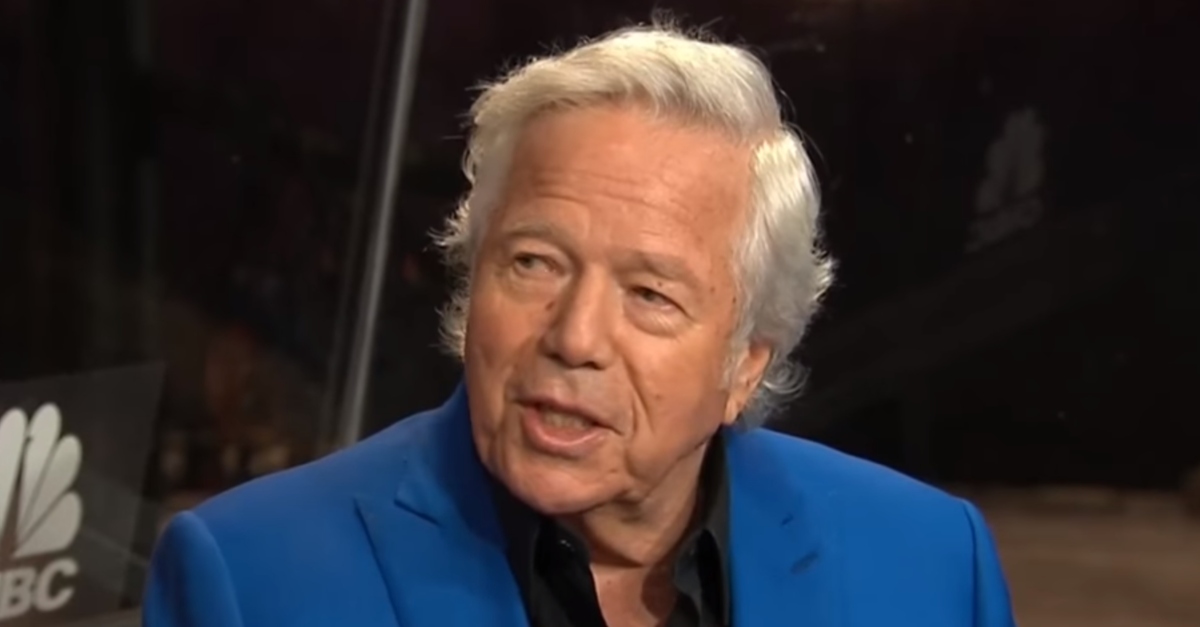 After he was charged for allegedly soliciting prostitution at a Florida massage parlor, New England Patriots owner Robert Kraft initially decided to pursue a non-jury trial. Kraft, it was reported on Tuesday, will now request a trial before a jury of his peers.
This comes after Kraft firmly committed to mounting a defense by rejecting a deal that would have required him to admit that if the case had gone to trial he would have been found guilty. While police say there's video proof of an illicit transaction, Kraft said he has done nothing wrong; his legal team said they "categorically deny that Mr. Kraft engaged in any illegal activity."
Kraft was charged as part of an operation carried out by law enforcement officials that ensnared more than 100 people allegedly involved in prostitution. Police said Kraft twice visited the Orchids of Asia Day Spa in Jupiter, Florida, just one of several establishments accused of providing prostitution. Women involved were allegedly trafficked against their will.
Kraft's attorney William Burck more than disputed that the case was about human trafficking.
"There was no human trafficking and law enforcement knows it. The video and the traffic stop were illegal and law enforcement just doesn't want to admit it," he said. "The state attorney needs to step up and do the right thing and investigate how the evidence in this case was obtained."
According to Boston25News, Kraft has pleaded not guilty to the misdemeanor charges and waived his arraignment.
As mentioned, Kraft previously sought a non-jury trial, which some said carried some risks of its own. But they also have to be concerned about the video evidence police say they have. They may argue, as Burck said above, that the bust was illegal and the evidence was inadmissible. This would explain why Kraft and his legal team filed a motion on Wednesday asking the court for a protective order that would prevent the police from releasing that video.
It's not clear why they are shifting from a non-jury trial to a jury trial, but it's possible they feel confident they can get the relevant evidence tossed out. Law&Crime has reached out for comment.
Editor's note: this story initially said incorrectly that Kraft had been arrested, but that has not occurred.
[Image via CNBC screengrab]
Have a tip we should know? [email protected]