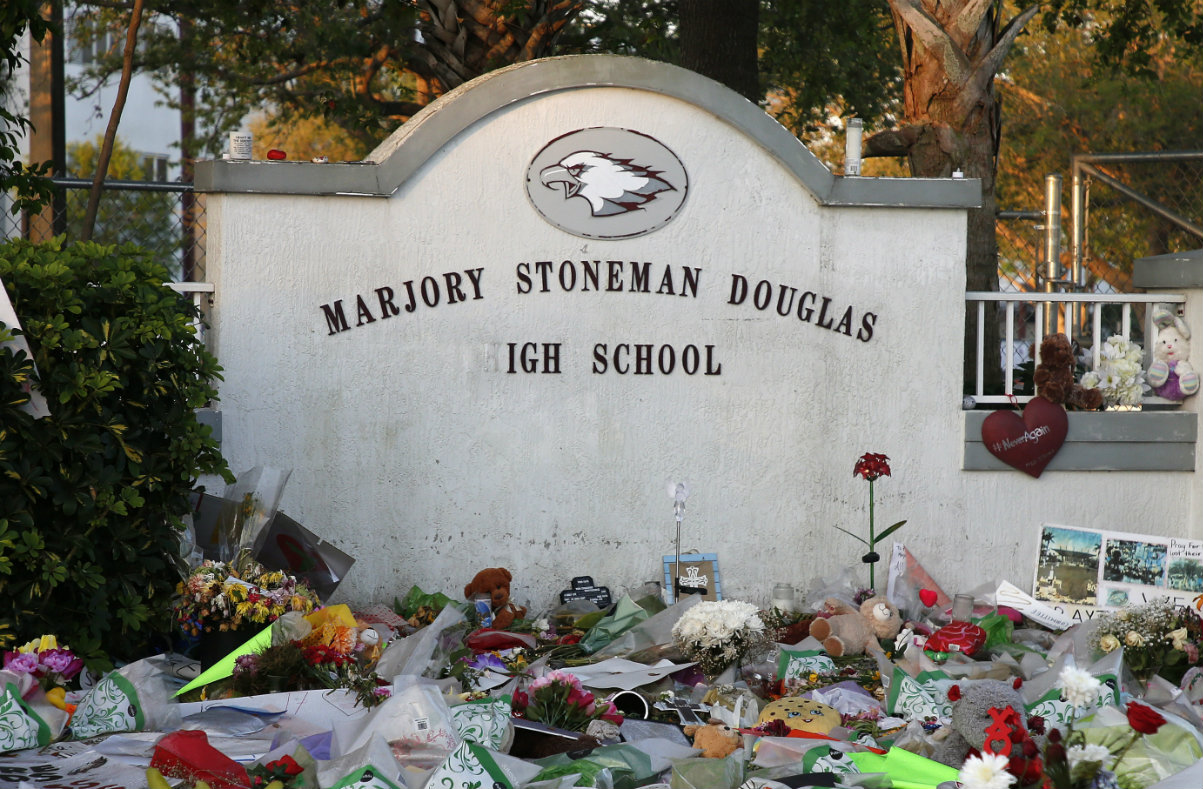 A gunman killed 17 people at Marjory Stoneman Douglas High School in Florida last Valentine's Day. Now families of two of the victims are suing the firearm manufacturer and the store that sold the weapon.
Federal law enforcement said a Smith & Wesson M&P 15 .223, an AR-15-style semiautomatic rilfe, was used in the attack.
Fred and Jennifer Guttenberg lost their daughter Jaime, 14.
"If you go back to 2003, the year that my daughter was born, Smith and Wesson didn't even manufacturer an AR-15," said Fred Guttenberg at a press conference covered by NBC Miami. "If you look over the years since at the incredibly steep rise in the manufacturing of those weapons, they knew – they had to know that by putting all of those weapons on the streets that innocent people like my kid are going to die."
They filed in Broward County Circuit Court. The Guttenbergs are joined in the lawsuit by Max Schachter, who lost his son Alex, 14, in the attack.
The manufacturer American Outdoor Brands, and the gun store Sunrise Tactical Supply were named as the defendants. The lawsuit may not even get off the ground, however. Plaintiffs said they want a judge to first resolve an apparently unclear Florida law. It prohibits lawsuits brought by state entities against firearm manufacturers and distributors if a weapon is used in a crime. The statute says nothing about victims.
"A confusingly written Florida statute stands in the way," said the complaint obtained by The Sun-Sentinel. According to the lawsuit, if the manufacturer and gun store argue that this law protects them from claims, and if the court agrees, then plaintiffs would have to pay the defenses' legal fees.
American Outdoor Brands did not immediately respond to Law&Crime's request for comment on Thursday. Neither did attorney Douglas Rudman. In February, he spoke on behalf of the owners of Sunrise Tactical Supply, Lisa and Michael Morrison, after it was reported that their store sold the semiautomatic to the alleged Marjory mass shooter, Nikolas Cruz.
[Image via RHONA WISE/AFP/Getty Images]
Have a tip we should know? [email protected]