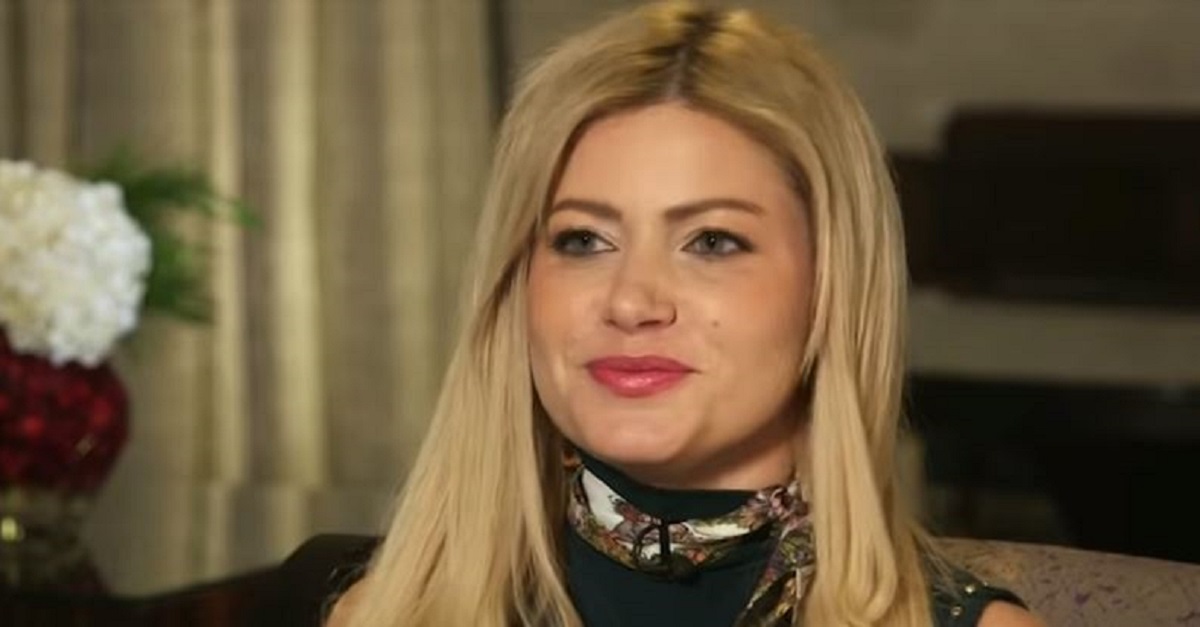 George Papadopoulos pleaded guilty last October to lying about his contacts with a Russian professor with links to the Kremlin about possible dirt on Hillary Clinton. Now, his wife wants him to take it back, according to an interview with the Daily Caller.
Simona Mangiante Papadopoulos asked for a new lawyer to help with her husband's case in a Wednesday tweet, and later commented on how she was going through the responses from the "many lawyers" who reached out via the email address she provided. She told the Daily Caller that she wants someone who will not only work to rescind George's guilty plea, but will help him sue the federal government as well.
"The idea is to find a lawyer to drop off his plea agreement and sue the government," Mangiante Papadopoulos said, adding that there is a hearing in George's case on Friday, and that they will decide what to do after that appearance.
Her husband is currently set to be sentenced on September 7 for providing false statements to the FBI during a January 27, 2017 interview, but she says he didn't do anything wrong. Papadopoulos had told the feds that his contact with the professor, Joseph Mifsud, took place before he became a foreign policy adviser to the Trump campaign. According to a signed statement, however, Papadopoulos learned in early March 2016 that he would be assuming that role, and met the professor on March 14 of that year. He then got word from the professor the following month about "thousands of emails" related to Hillary Clinton.
Mangiante Papadopoulos insists that her husband didn't lie, he just remembered the details incorrectly when he first spoke to investigators.
"There is no crime. And this should have been objected to by Day 1," she said, adding that she believes that federal officials tried to set up her husband.
Law&Crime reached out to Mangiante Papadopoulos for further comment, but she has not responded.
Papadopoulos' activities are believed to have provided the impetus for the investigation into ties between the Trump campaign and Russia that is now being led by Special Counsel Robert Mueller. His wife insists he was not involved in any collusion between the campaign and Russia.
[Image via CNN screengrab]
Have a tip we should know? [email protected]