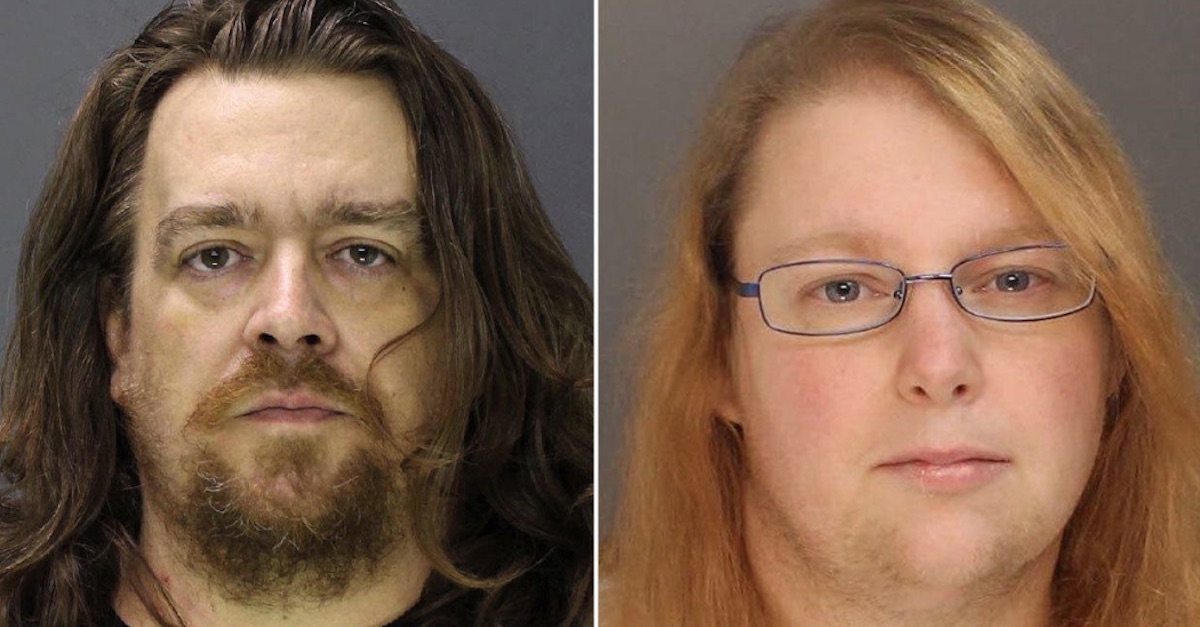 After a Pennsylvania man pleaded guilty on Tuesday to raping, murdering and dismembering his girlfriend's 14-year-old adopted daughter Grace Packer back in 2016, he was taken to the hospital.
A report from The Morning Call said that Jacob Sullivan, 46, had to be taken from a courtroom in Bucks County to a hospital because of a "spike" in his blood pressure. His lawyer said jail employees did not give him medication for anxiety and high blood pressure that he takes daily, resulting in the medical episode.
Sullivan pleaded guilty to a shocking 18 crimes. Those crimes included kidnapping, rape of a child, and first-degree murder. Sullivan's 42-year-old girlfriend Sara Packer is also going to plead guilty in the case as part of a plea deal. A "sexually aroused" Packer is alleged to have watched as her boyfriend punched and then raped her adopted daughter. Packer allegedly gagged the victim, forced her to consume sleep medication and tied her up. He later admitted that he took Viagra before committing this heinous crime.
Sullivan admitted that he strangled Grace Packer to death the morning after he left her to die in a hot attic and discovered that she was still alive. Then he hid the body under cat litter in an attic closet. Sullivan and his girlfriend are said to have planned to crime for a year. When a police started asking questions about Grace Packer, Sullivan and Sara Packer took steps to cover up the crime, police said.
The two allegedly dismembered the teen and placed the body parts in plastic containers, only to transport these containers elsewhere and "melt" the victim's face off with drain cleaner.
While Sara Packer cut a plea deal that takes death penalty off the table in her case, the same is not true of Sullivan. Packer faces life in prison without parole, while prosecutors are still pursuing the death penalty in Sullivan's case. We are supposed to find out on Wednesday if the judge in this case, Diane Gibbons, believes Sullivan's guilty plea was knowing, willing and voluntary.
[Images via Bucks County District Attorney]
Have a tip we should know? [email protected]