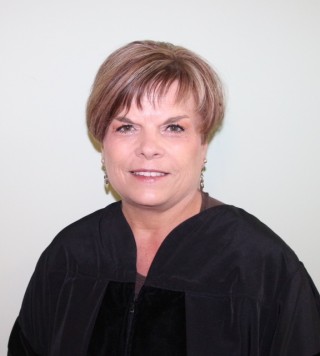 What is going on in a small rural Georgia town is almost so crazy, it's unbelievable. In fact, I probably wouldn't believe it was true — except for the fact I spent three and half years reporting in Georgia and know some of the players involved from my days investigating local issues there. Here are the basics. Local reporter Mark Thomason, publisher of the Fannin Focus, and his newspaper's attorney were jailed on felony charges after they tried to obtain records about the North Georgia court. I'm not kidding, that's pretty much all they did.
Chief Judge Brenda Weaver was so incensed by Thomason's "relentless pursuit of public records" she took matters into her own hands and called up the local district attorney, who sought the indictment, according to The Atlanta Journal Constitution. Now Thomason, and the newspaper's attorney, Russell Stookey, are out on bail and may even be forced to undergo drug tests as one of the conditions. Worse yet, Judge Weaver, who recommended the charges to the DA, chairs the state Judicial Qualifications Commission which is the very body that is supposed to investigate judges for judicial misconduct! What a mess.
Thomason and Stookey were charged with felonies including identity fraud, making a false statement and attempted identity fraud.  The AJC did an excellent job of summarizing what got the judge so mad that she went after these ridiculous charges:
Thomason was trying to find records that might support rumors that some court funds were misspent. His open records request sought copies of checks that "have not been deposited but cashed illegally."

The legal saga is rooted in a fight Thomason was having with a local court reporter. He had filed suit to obtain audio tapes of a court proceeding — tapes he thought would reveal information that was not in the court reporter's transcript. The stenographer filed a counterclaim, saying Thomason had defamed her by questioning the accuracy of a court transcript.

Thomason's suit was dismissed and the court reporter then withdrew her action. But she persuaded Judge Weaver to use a court account funded by taxpayers, to cover her attorney fees, which came to about $16,000. Thomason and Stookey then obtained subpoenas for copies of those checks.
So get this, the criminal charges against Thomason stem from the fact that on an open records request, he asked for a copy of the actual cleared checks which "according to several banks, some of these checks appear to have not been deposited but cashed illegally." The DA claims that "cashed illegally" was a false statement. The prosecutor got a grand jury to indict the journalist for that (remember the old saying, you can get a grand jury to indict a ham sandwich? Well it happened here).  As for the identity theft charges, I'm having trouble making sense of the legal justification but it has something to do with the fact that Thomason and Stookey didn't get Judge Weaver's approval before sending subpoenas to a bank where the Judge maintained accounts for office expenses.  According to the AJC, Weaver suggested the Thomason and Stookey could be trying to steal banking information.  Both Weaver and the DA are standing by the charges. Even based on Weaver's own statements, you can't help but come to the conclusion that the charges are politically motivated.
"I don't react well when my honesty is questioned," she said, according to the AJC.  "It's clear this is a personal vendetta against me. I don't know how else to explain that."
Since the charges surfaced last week, several legal organizations have strongly come out in the journalist's defense. The Society of Professional Journalists has called for the Georgia Attorney General to look into the matter.  In fact, several local attorneys have called for Weaver to resign from Georgia Judicial Qualifications Commission.  That would be an obvious first step for her to take. In Georgia, like many states, there are few checks on district attorneys and judges once they assume office. This is a clear example of why there should be more.
Editor's Note: An earlier version referenced Fannin County Superior Court, it was actually the Appalachian Judicial Court, which includes Fannin County. 
Have a tip we should know? [email protected]
Rachel Stockman - President / On Air Host