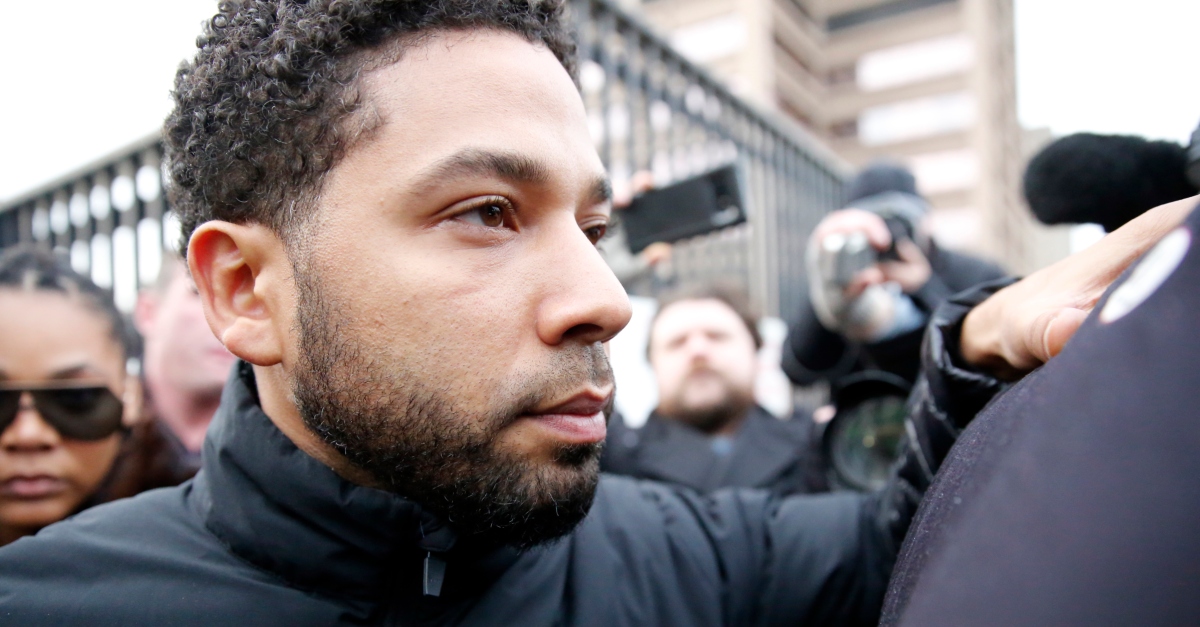 The two brothers involved in the Jussie Smollett case have expressed "tremendous regret" through their attorney.
"My clients have tremendous regret over their involvement in this situation, and they understand how it has impacted people across the nation, particularly minority communities and especially those who have been victims of hate crimes themselves," lawyer Gloria Schmidt said in a statement obtained by WGN-TV.
Police say that Ola and Abel Osundairo appeared in surveillance footage on the night of Jan. 24.
The Empire actor claimed he was attacked by two men, who yelled homophobic and racist slurs. They threw a rope on him, and poured what he believed to be bleach on him, he said. One yelled "This is MAGA Country," he claimed.
Police said they first investigated as if Smollett was the victim of a possible hate crime, but they recently charged him with disorderly conduct for allegedly making up the assault. They theorized that this was an orchestrated publicity stunt because Smollett was unhappy with his pay on Empire.
Prosecutors haven't charged the Osundairo brothers. Quite the opposite. Cops said they are cooperating in the investigation and even described them as victims. Police claim Smollett paid the siblings $3,500 to pretend to beat him up, while Smollett said the check was for a "training" and "nutrition" plan.
EXCLUSIVE:

I tracked down surveillance of the Osundairo's buying supplies before "attack"

Sources say Jussie Smollet told brothers what to buy.

Countless phone calls placed for this.

Visited more stores than I wish to admit. @cbschicago https://t.co/GT6h2g6Y9a pic.twitter.com/ULr3UTDe9Q

— Charlie De Mar (@CharlieDeMar) February 20, 2019
Cops claim Smollett paid the Osundairos by check. This detail, however, figures into Smollett's possible defense strategy. The check memo line reportedly showed that was for a nutrition and workout program. Smollett attorney Mark Geragos voiced skepticism about the brothers' story, and the circumstances of their cooperation with police.
"Did you charge them?" Geragos said on a Saturday episode of his podcast Reasonable Doubt. "Did you give them immunity? Did you do anything with them? You said they changed their story in the 48th hour — why did they change their story? Was it lawyer-driven?"
[Image via Nuccio DiNuzzo/Getty Images]
Have a tip we should know? [email protected]