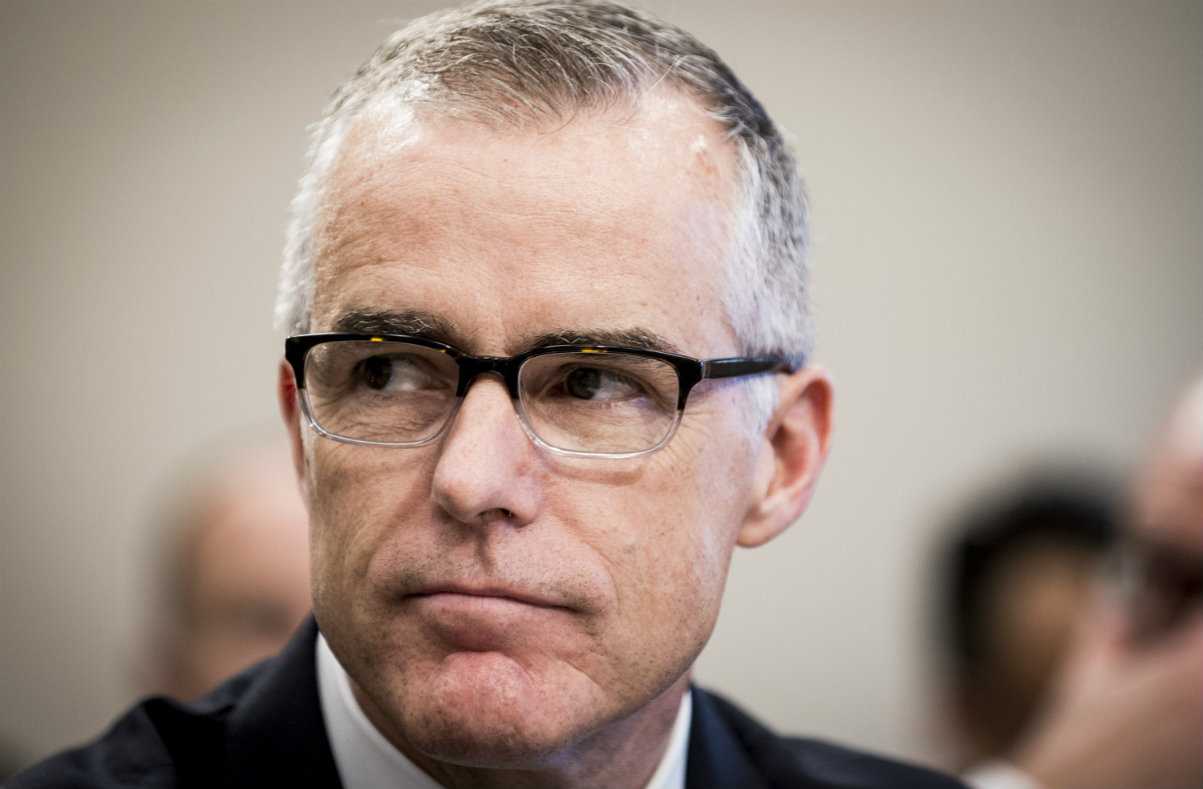 Good news for fired FBI deputy director Andrew McCabe. His GoFundMe page for legal fees is doing pretty darn good, getting over $470,000 as of Friday evening, over three times its initial goal of $150,000. This also attracted some Grade A ridicule.
Here's The Intercept's Glenn Greenwald:
Let's make it $10 million! Nobody on the planet is more in need or more deserving of a helping hand than a top career FBI official w/a major book deal and TV contracts on the way, a spouse who is a doctor, and a history of participating in oppression. Open your hearts & wallets! https://t.co/NMO2a3NrAJ

— Glenn Greenwald (@ggreenwald) March 30, 2018
Nothing to see here, just your standard Twitter drubbing. Greenwald needled the account for soliciting funds despite McCabe already being well to do.
"Once Andrew McCabe's GoFundMe account reaches $10 million, let's all take a joint pledge to donate 10% of our weekly income to Jim Comey for life," he tweeted Friday evening. "Sure, maybe there are needier people in the world, but nothing shows #Resistance like making FBI officials our top charity."
He also joked about starting a non-profit to solicit donations to refurbish the J. Edgar Hoover FBI Building on behalf of fired FBI Director Jim Comey, McCabe, and "so many other noble, needy FBI officials," later adding "Give until it hurts."
Guys, I don't think that the journalist who previously wrote that "The FBI routinely and continually abuses its powers, tramples over basic rights, targets minorities and dissidents, and manufactures evidence & guilt" is crazy about McCabe.
[Image via Pete Marovich/Getty Images]
Have a tip we should know? [email protected]