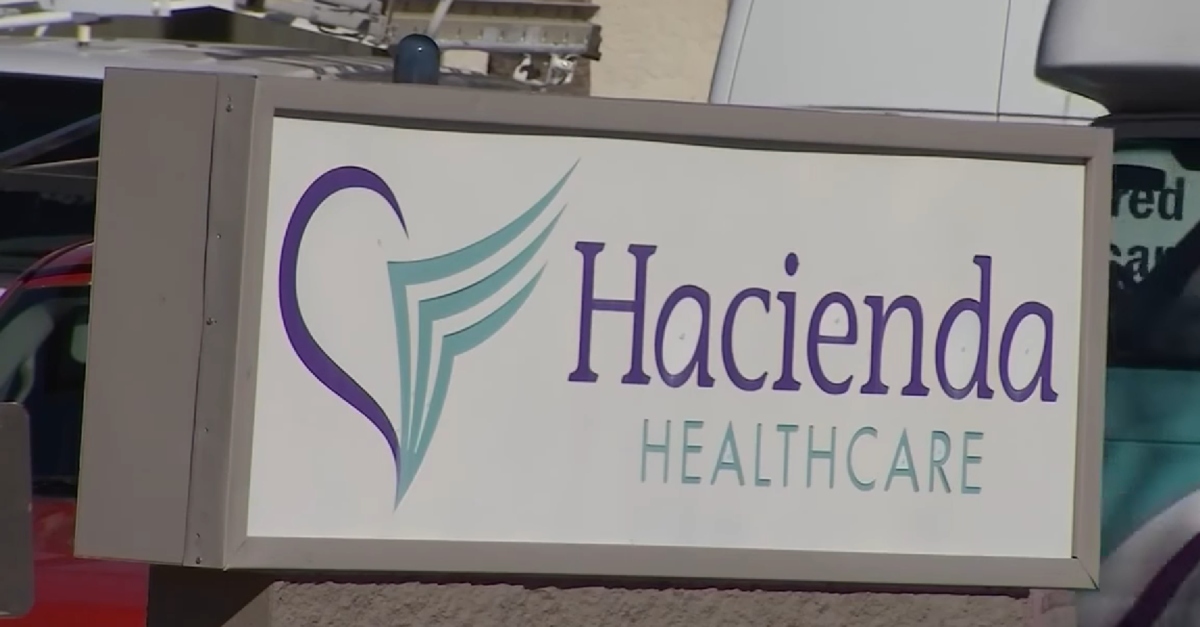 Fallout continues after a vulnerable, "incapacitated" patient was raped in an Arizona long-term care facility and gave birth to a baby, shocking staff and the victim's family. Two doctors who cared for the 29-year-old San Carlos Apache Tribe member aren't currently working at the Hacienda Healthcare facility, 12 News reported.
One doctor resigned, while the other was suspended.
"Once again, we offer an apology and send our deepest sympathy to the client and her family," the facility said in a statement on Monday. "Hacienda intends to do everything possible to restore its credibility in the eyes of our patients, families, the community and our agency partners at every level."
Police said earlier this month that they had opened an investigation after a patient, who had reportedly been in a vegetative state for more than 10 years, gave birth on December 29.
Court records said the woman is "not alert" and needs a "maximum level of care." The lawyer for the woman's family, John Micheaels, said, on the other hand, that she is "alert," has "some ability to move," responds to sounds, makes facial gestures and is non-verbal.
"None of the staff were aware that she was pregnant until she was pretty much giving birth," said a source familiar with what happened, according to KPHO-TV. The woman gave birth to a baby boy, who was said to be in good health.
Audio of the 911 call shows a nurse at the facility frantically calling for help in response to the birth. "One of the patients had a baby, and we had no idea she was pregnant," she said.
Hacienda specializes in caring for chronically ill patients, according to the website.
The victim's family plans on taking care of the child, according Micheaels.
"The family obviously is outraged, traumatized and in shock by the abuse and neglect of their daughter at Hacienda HealthCare," he told CNN. "The family would like me to convey that the baby boy has been born into a loving family and will be well cared for."
No suspects have been named. Hacienda CEO Bill Timmons resigned in the aftermath.
[Image via AZ Family screengrab]
Have a tip we should know? [email protected]