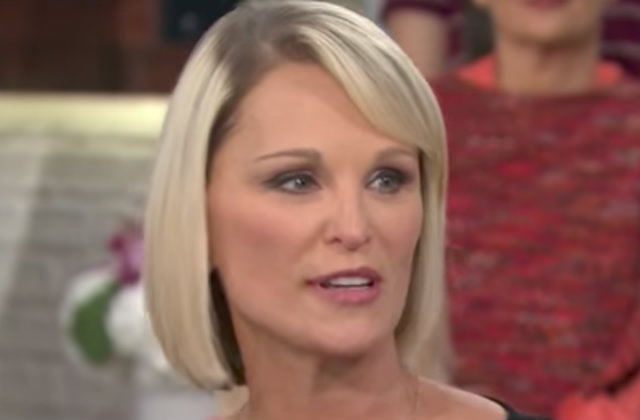 Juliet Huddy certainly knows how to throw shade. On Saturday, this former Fox News anchor took issue with a former colleague's tweet. That ex-coworker: Bill O'Reilly. Remember, she previously reached a settlement with Fox News after claiming the O'Reilly Factor host sexually harassed her.
This is what he wrote:
It is simply impossible to know the truth about all the allegations flying around the country involving famous people. Every American should clamor for justice in all cases of alleged wrongdoing – that's a given.

— Bill O'Reilly (@BillOReilly) November 11, 2017
O'Reilly is talking about all the recent sexual harassment and assault claims against powerful men. He didn't name names, but was likely referencing figures such as movie mogul Harvey Weinstein, GOP Senate Candidate Roy Moore, actor Kevin Spacey, comedian Bill Cosby, and, uh, former Fox News host Bill O'Reilly.
Huddy had a pretty concise response to this.
This is just CLASSIC. https://t.co/u45n7Rnh7t

— Juliet Huddy (@JulietHuddyTV) November 11, 2017
Then she followed up after another Twitter user said O'Reilly's "sentence runoff just adds to the delightfulness."
Truly delightful. https://t.co/BswUSsZ7Yt

— Juliet Huddy (@JulietHuddyTV) November 11, 2017
She recently appeared with her attorney on TODAY, opposite Megyn Kelly, a former Fox News host who alleged sexual harassment by former network CEO Roger Ailes. (He denied the claim.)
LawNewz broke the story about Huddy's settlement in January. She said O'Reilly and Fox co-president Jack Abernethy harassed her.
"The letter (from Huddy) contains substantial falsehoods and we won't otherwise comment on this matter," a spokesperson for Fox News told LawNewz in a statement.
From the original story:
Neither Abernethy, nor O'Reilly paid any money out personally and, we are told, Abernethy and O'Reilly strongly denied all of the charges made against them by Huddy from the start.
O'Reilly faced numerous harassment claims in the past. He got pushed out of Fox in April after a New York Times report revealed he and the network paid a total $13 million in settlements to women. More recently, it was revealed he had also paid out $32 million to legal analyst Lis Wiehl.
He has repeatedly denied allegations, and explained his decision to reach settlements as a way to protect his children from the bad publicity. On Saturday, O'Reilly followed up his "justice" tweet by saying sexual harassment and assault claims are way too readily believed.
In America, we now have trial by media. There is no going back to innocent until proven guilty. All allegations will be treated as facts. And the country will pay a huge price for that.

— Bill O'Reilly (@BillOReilly) November 11, 2017
Rachel Stockman contributed to this report.
[Screengrab via TODAY]
Have a tip we should know? [email protected]