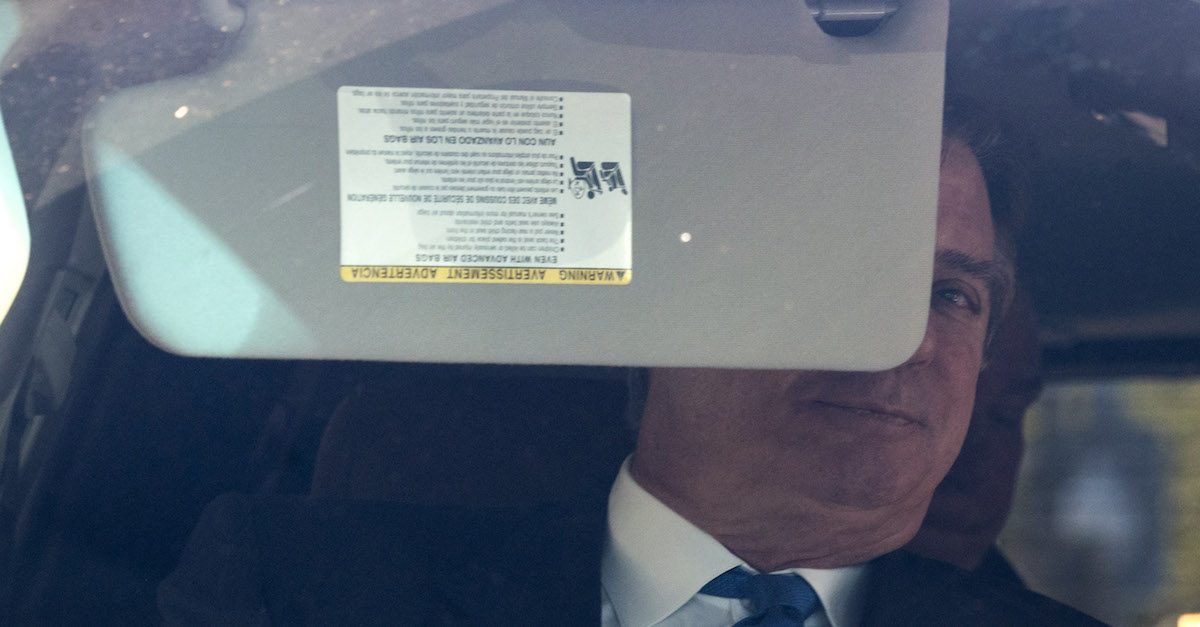 The Thursday update to the Paul Manafort trial is that there is no update — sort of. While the jury is set to continue its deliberations into Friday, they submitted a list of four questions to Judge T.S. Ellis III. 
One of those four questions had people buzzing. Law&Crime's Colin Kalmbacher reports from the Eastern District of Virginia courtroom that these were the four questions that were asked:
It's the third question, asking for another explanation of "reasonable doubt," that many are keying in on. As everyone knows, it is up to the jury to decide whether Manafort is guilty of the bank fraud and tax evasion crimes he is accused of committing. In order to arrive at that verdict, the jury needs to determine based on evidence whether Manafort is guilty beyond a reasonable doubt.
Judge Ellis' answer to the third question was as follows:
"It's not all doubt, but doubt based on reason," he said. "The government is not required to prove the defendant guilty beyond all possible doubt, only beyond all reasonable doubt."
Although a mere asking of the question does not in itself suggest the jury is leaning one way or another, the question is apparently being given great weight on social media. A couple of reporters are saying this suggests the case may not be a "slam dunk" in the minds of the jurors.
Manafort attorney Kevin Downing was pleased with the question.
Former federal prosecutor Renato Mariotti told Law&Crime this was not good news for Team Mueller.
"It's not good for prosecutors," he said. "It suggests that some jurors are trying to convince a holdout."
Editor's note: this story was updated after publication with additional information.
[Image via Drew Angerer/Getty Images]
Have a tip we should know? [email protected]