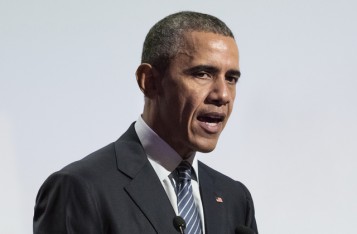 Barack Obama is no stranger to writing articles in the Harvard Law Review, he was an editor of the law journal as a law student.  However, this time he decided to write an article as the President of the United States as part of an effort to defend his record on criminal justice.
The article is titled "The President's Role in Advancing Criminal Justice Reform."  In the 56 page journal article, Obama highlighted a number of efforts he has undertaken as president to make the criminal justice system "smarter, fairer and more effective."
He then broke the article down into several parts.  First, he spoke about the need to do more in the fight against criminal justice and what he started was simply the beginning.
He also spoke about how the president can and should use certain tools to expedite reform. He highlighted his own record number of commutations of low level drug offenders.
"How we treat citizens who make mistakes (even serious mistakes), pay their debt to society, and deserve a second chance reflects who we are as a people and reveals a lot about our character and commitment to founding principles," Obama wrote.
He also stressed putting more people in jail will not solve our crime problems. He said spending reaching $80 billion per year in prisoners "is not just not unnecessary but unsustainable"
He closes by asking the public to stay engaged and continue to push for more police accountability and a new approach to the opioid addiction epidemic.  While recognizing there is work still to do, the president is hopeful that what he started will continue.  He argues, "Crime rates remain near historic lows, prison populations are decreasing, taxpayer dollars are being better spent, and more Americans are landing on their feet and taking advantage of the second chances they've earned."
According to the National Law Review article, this marks the first time a first time a sitting president has ever published an article in the Harvard Law Review.
[image via shutterstock]
Have a tip we should know? [email protected]