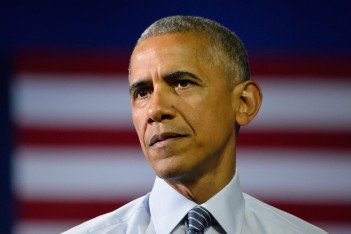 The Obama administration filed court documents on Thursday that show they intend to appeal a federal judge's order that blocked the implementation of a policy to provide overtime pay to approximately 4 million employees.
Last week, the U.S. District Court Judge Amos Mazzant (an Obama appointee) issued a preliminary injunction that blocked the implementation of a change to the way the Department of Labor interpreted the law on overtime pay requirements.
The Obama administration backed a policy that would have essentially required employers to pay overtime to salaried workers making less than $47,476 annually.  The rule would have gone into effect on December 1. Current law requires overtime payments to salaried workers making no more than approximately $23,000.
In his order, Judge Mazzano found the rule change "exceeds [the Labor Department's] delegated authority and ignores Congress's intent by raising the minimum salary level such that it supplants the duties test."
He further explained, "The Department's role is to carry out Congress's intent. If Congress intended the salary requirement to supplant the duties test, then Congress, and not the Department, should make that change."
Update:
White House Press Secretary Josh Earnest addressed the matter during the daily briefing on Thursday.
An #OvertimeRule court ruling means millions will lose out on higher pay or more time w/ family—Admin has appealed. https://t.co/B9wR6ywPPW

— Josh Earnest (@PressSec) December 1, 2016
[image via Evan El-Amin/shutterstock]
Have a tip we should know? [email protected]