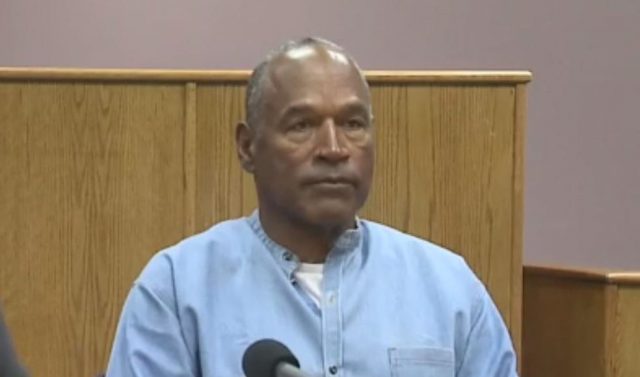 The day is almost upon us when O.J. Simpson will be released from a Nevada prison. Nevada prison officials have told media outlets that there is a plan in place to release him as soon as October 1st. It is not clear where Simpson will live upon his release.
In July, a parole board granted his release, a decision which was expected, as board members had already granted Simpson parole on some of the charges after a hearing in 2013. Because "The Juice" hasn't had any problems while at Nevada's Lovelock Correctional Facility since then, it's not surprising that he will be released.
By the time he gets out, he will have served nine out of a possible 33 years for an armed robbery in 2007, for which he was convicted in 2008. Some of the conditions of parole are detailed in the order released last month and include checking in with a parole agent, not engaging with convicted felons and submitting to drug testing.
There was a question as to whether the Parole Board would take into account the deaths of Ronald Goldman and Nicole Brown Simpson in 1994. Simpson was arrested but then acquitted of the murders, but later lost a civil lawsuit when he was found liable in a wrongful death case. The board did have the ability to weigh aggravating factors into their decision, but they pointed out that none of the events surrounding the murders would come into play. The only aggravating factor that they had at their disposal was that at the time of the Las Vegas robbery, the victims were in fear for their safety.
Ronn Blitzer contributed to this report. 
Have a tip we should know? [email protected]
Rachel Stockman - Editor in Chief / On Air Host