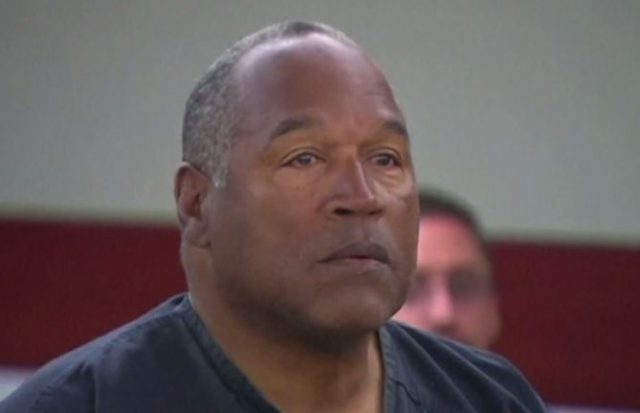 O.J. Simpson will be eligible for release next week, but he might have to wait a little longer for his freedom, due to concerns over what could be a tremendous media presence in Nevada.
According to TMZ, Nevada Dept. of Corrections officials are worried that if too many members of the press are at Simpson's release site, there could be a safety issue. "We don't want another Princess Diana situation," one official told the gossip site. They're worried that if members of the media chase after Simpson, someone could get hurt or killed, such as a bystander, or a person in Simpson's car.
With a global media presence anticipated at the location 30 miles outside Las Vegas, officials are concerned that foreign reporters, particularly those from Europe, could be overly aggressive.
After nine years in prison for armed robbery, Simpson apparently plans to move eastward upon his release. His attorney, Malcolm LaVergne, discussed this on Friday, and while he didn't specify exactly where Simpson would live, he did say, "There's no doubt he's going to Florida."
The decision to grant Simpson parole wasn't all that surprising, considering his reportedly good behavior while incarcerated. As a model inmate, he had already been granted parole on several charges. There were those who felt that his history should have prevented him from getting out, but the parole board was not permitted to consider past domestic violence incidents, or the civil lawsuit he lost where he was found liable for the deaths of Nicole Brown Simpson and Ronald Goldman.
When Simpson finally does get out though, he'll still have to deal with the massive judgment he owes to the Goldman family. An attorney for the Goldmans claims that with interest accumulating all these years, O.J. owes more than $65 million.
Have a tip we should know? [email protected]e.com