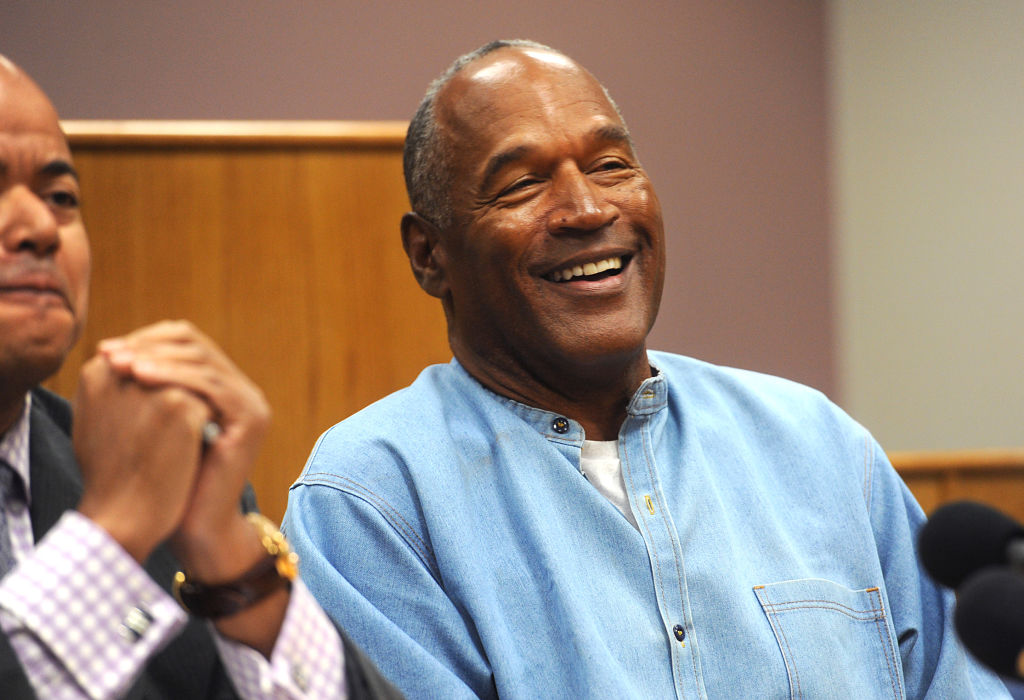 Sunday night, Fox aired a 2006 interview of O.J. Simpson conducted by famed publisher Judith Regan, in which the former NFL star gave what was supposedly a "hypothetical" description of what might have happened if he had killed his ex-wife Nicole Brown Simpson and Ronald Goldman in 1994. Simpson was acquitted after a lengthy criminal trial, but later found liable for their deaths in a civil trial. He still owes millions to the Brown and Goldman families.
Right before the special aired, Simpson's attorney Malcolm LaVergne answered a question about the interview, which was conducted around the same time that Regan was planning to release the book, If I Did It, a fictional account of the murder supposedly by Simpson, which discussed how the double murder would have been carried out if Simpson had been the one behind it.
LaVergne claimed that the part of the book dealing with the night of the murder wasn't written by Simpson at all, but by Regan herself, along with a ghostwriter, "exclusively for sales." Regan was the editor of the book under her ReganBooks imprint at HarperColllins. HarperCollins fired Regan in December 2006, in the weeks after plans for the book and TV interview were announced.
Simpson is indifferent. He never participated in the book chapter dealing with June 12, 1994. Written by Judith Regan and ghostwriter exclusively for sales. Simpson understands this is a ratings grab on his name but hopes it fails miserably. M. https://t.co/muZ6ZXMMSE

— Malcolm LaVergne (@SinCityAttorney) March 11, 2018
A spokesperson for Regan told Law&Crime, "This is totally false. Judith Regan did not write one word of this book."
Plans for the book were announced in 2006 along with the television interview. The book was immediately canceled after public backlash, but was eventually released by Beaufort Books. A 2007 court order awarded the rights to the book to the Goldman family. The interview was shelved until now.
During the television special, Simpson told the hypothetical story. He described how he confronted Nicole, and was with a friend named Charlie who brought a knife with him. He discussed taking the knife from Charlie, then blacking out, only remembering that afterwards, everything was covered in blood.
Christopher Darden, one of the prosecutors on the case, said during the special, "I think he's confessed to murder."
Nevertheless, O.J.  isn't too concerned, according to LaVergne, who said, "Simpson is indifferent," but hoped that the special "fails miserably."
[Photo by Jason Bean-Pool/Getty Images]
Note: This article has been updated with a statement from Judith Regan's spokesperson.
Have a tip we should know? [email protected]