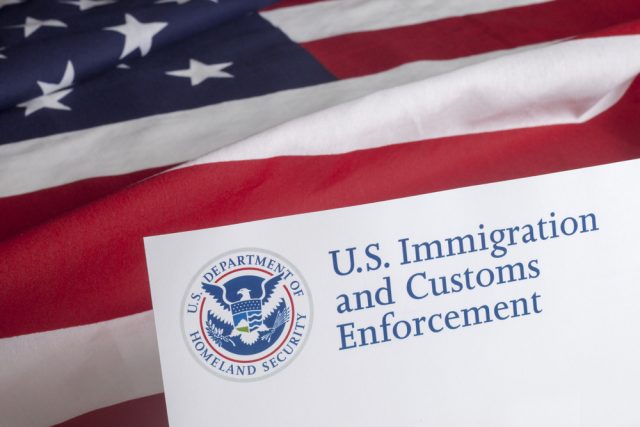 New York Attorney General Eric Schneiderman's office issued an urgent fraud warning on Wednesday after receiving reports about a scam where fraudsters pose as Immigration and Customs Enforcement (ICE) agents and demand money from undocumented immigrants to avoid deportation.  The NY AG's office says the increased number of reports about this type of scam in recent days are likely tied to the deportation raids that have taken place over the past few weeks.
According to a press release, Schneiderman's office detailed one example of an undocumented immigrant in Queen's who said he was approached by four men who were wearing ICE clothing and they demanded all of his money so that he could avoid a deportation hearing.
"It is unconscionable for scam artists to prey on heightened fear in our immigrant communities by pretending to be ICE officers and demanding that families pay up in order to avoid deportation," AG Schneiderman said in a statement. "I urge communities to protect themselves by learning about these potential scams – and contacting my office if they suspect fraud. We will continue to use all of the tools at our disposal and bring to justice those who commit fraud against our immigrant communities."
The AG's office set up a Immigration Services Unit Hotline in response to the problem that allows undocumented immigrants to report potential incidents of fraud without fear of being reported to federal authorities.  They also want to remind immigrant communities that real federal immigration officers will never ask individuals for money and cannot enter their homes without a warrant signed by a judge.
[image via shutterstock]
Have a tip we should know? [email protected]