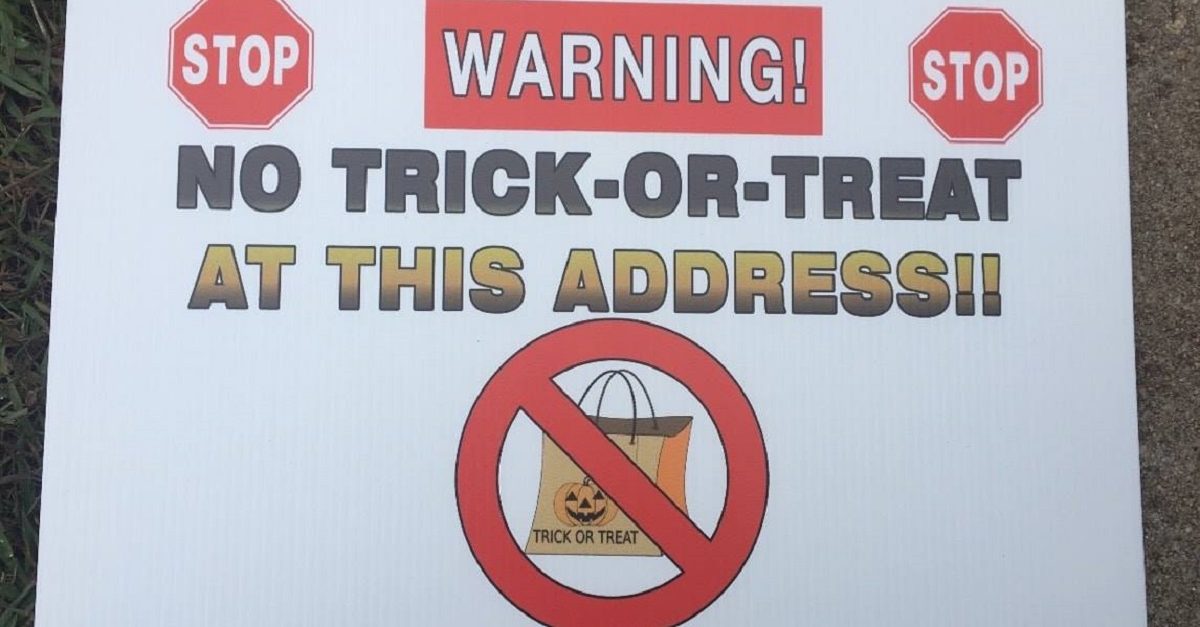 Sheriff Gary Long of Butts County, Georgia is taking precautions to protect young residents this Halloween. As children and their parents get ready to go door to door in the neighborhoods for trick-or-treating, Long is working to make sure they don't end up at the wrong house. That's why he's having warning signs placed outside the homes of registered sex offenders.
As shown in a Facebook post by the Sheriff's Office, the signs bear images of stop signs and say "WARNING!" at the top, with the message, "No trick-or-treat at this address!!" No further explanation is given on the sign, but the bottom of the image says, "A community safety message from Butts County Sheriff Gary Long."
Long explained in a comment accompanying the posted image that state law prohibits registered sex offenders from participating in community Halloween celebrations, including decorating their property.
"As Sheriff, there is nothing more important to me than the safety of your children," Long said in the post. "This Halloween, my office has placed signs in front of every registered sex offender's house to notify the public that it's a house to avoid." He went on to say, "Make sure to avoid houses which are marked with the attached posted signs in front of their residents. I hope you and your children have a safe and enjoyable Halloween. It is an honor and privilege to serve as your sheriff."
Long noted that the signs were put up in accordance with state law that says the Sheriff shall let the public know about the presence of sex offenders in their communities
[Image via Butts County Sheriff's Office]
Have a tip we should know? [email protected]