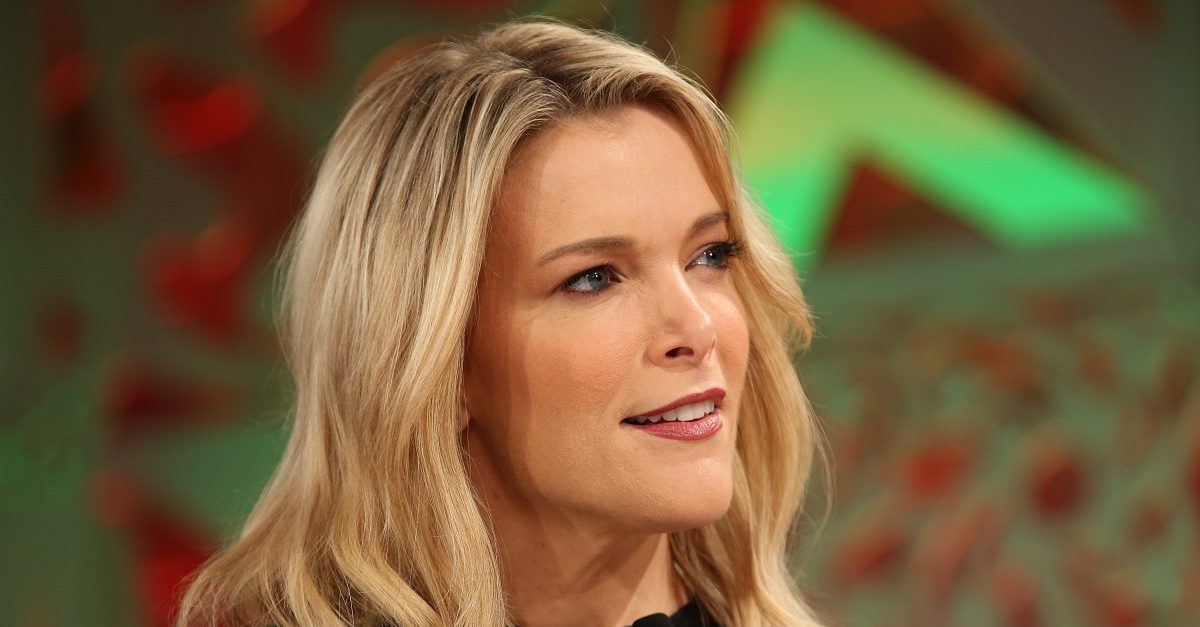 Attorneys for Megyn Kelly and NBC are still hammering out the details of her exit from the network, but her attorney says reports that she's holding out for more than she's owed under her contract are not true.
This comes following a TMZ report which said Kelly was demanding a hefty price to go along with NBC's terms. The gossip site reported that, according to "sources familiar with the negotiations," NBC offered Kelly a full buyout of the remainder of her contract, a whopping $38 million to cover more than a year that she has left. The report said that NBC also wanted Kelly to sign a confidentiality agreement, but that she would only do so for another $10 million.
Kelly's attorney, Bryan Freedman, claims this is not true, and that Megyn only wants what is owed to her under her contract.
"Out of respect for the discussions, I am not going to share more details but any suggestion that Megyn is looking for more than her contract is untrue," Freedman said in a statement obtained by Law&Crime. "This is clearly planted by NBC News to continue its mission to harm Megyn and gain some sort of leverage. It won't work. Andy Lack needs to stop."
In a subsequent statement, Freedman backed off slightly from insisting that NBC planted the story, but still called them out for not putting a stop to it. He said:
Despite my efforts to handle this process confidentially, NBC News is allowing the media to run with completely false and irresponsible reports that disparage Megyn by erroneously claiming she has ever asked for more money than her contract requires. If NBC News is not the source then they have a responsibility as a news division to correct these false claims. Or are they somehow attempting to use these fabrications for some fictitious advantage in the discussions we're having? If Andy Lack has lost control, my hope would be that Steve Burke can step in and not permit blatant lies about our discussions to remain uncorrected.
At the moment, it certainly appears that negotiations will take a bit longer before the two sides can reach an agreed upon resolution.
Kelly was booted off the air after she made controversial remarks about blackface on her show. As Law&Crime previously noted, however, Kelly may have significant leverage over the network if she claims that they really wanted her out because of how she addressed the network's handling of Ronan Farrow's report on Harvey Weinstein sexual misconduct allegations. Even if NBC feels that they have a strong case, the network would likely prefer to pay up and avoid lengthy–and costly–litigation, especially if there is specific information that they don't want getting out to the public.
Note: This article has been updated with statements from Megyn Kelly's attorney.
[Image via Phillip Faraone/Getty Images for Fortune]
Have a tip we should know? [email protected]