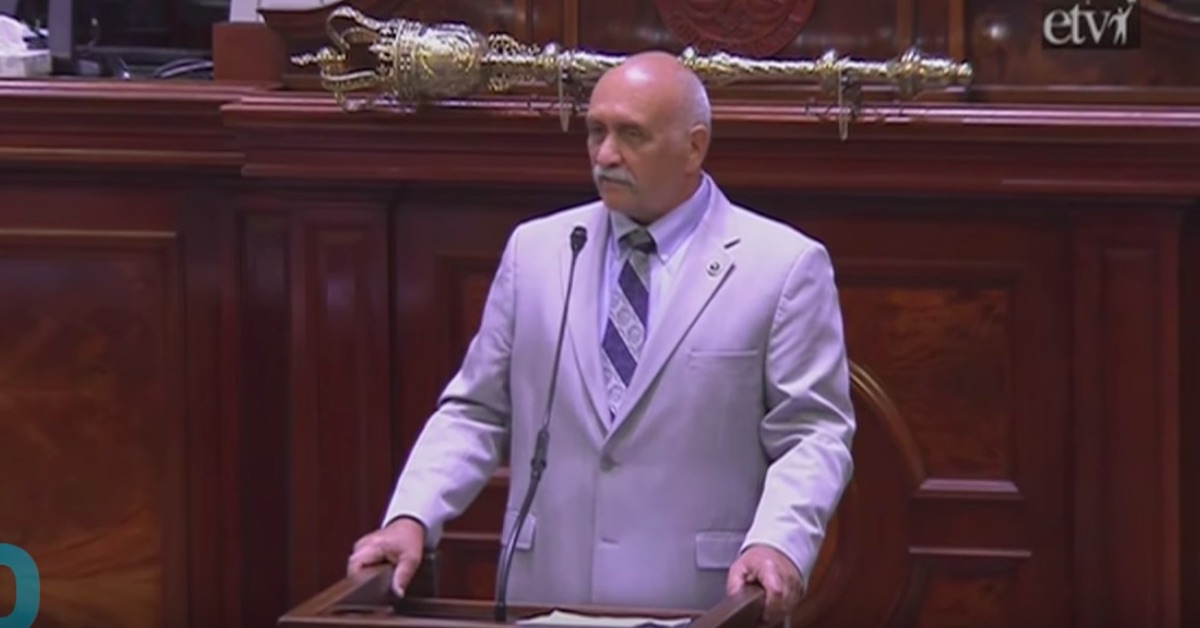 One of South Carolina's newly appointed magistrate judges has a documented history of making anti-immigrant racially charged statements, according to a Friday report from The Post and Courier.
Mike Pitts, a former Republican member of the state's House of Representatives with a penchant for defending the Confederate flag and monuments, in May posted a picture of New Jersey Senator and Democratic presidential candidate Cory Booker, captioned: "Cory Booker alway [sic] looks like he just hit crack pipe real hard."
However, neither that posts nor any of other Pitts's controversial statements were even brought up for discussion during his confirmation hearing in the state Senate.
An investigation by the Courier and ProPublica revealed that Pitts's troubling history of making racially incendiary comments was woefully unexamined on his way to becoming a magistrate judge.
For example, Pitts, who was recently photographed wearing a shirt that read, "Welcome to America Learn the Damn Language!," posted in 2017 about Middle Eastern immigrants he encountered in a Walmart store.
"[A]fter being subject to this incident I now support shutting down all immigration until we stop the demise of our culture," he wrote.
He also condemned the transgender community in separate posts, saying transgender people "aren't sure what the hell they are."
Pitts did not respond to messages left by the Courier via email and voicemail.
The lax appointment procedures for South Carolina magistrate judges, who hear misdemeanor criminal cases and can send people to prison, has been a problem in the past, with several being forced to resign after making inappropriate comments from the bench, one of whom used the n-word during the sentencing hearing of a black defendant.
Democratic state Sen. Dick Harpootlian, a former trial lawyer said he was not aware of Pitts's comments before his confirmation hearing.
"None of us were aware of these posts, or his ethnic and racially insensitive comments, which I think disqualify him as a fair or impartial judge," Harpootlian said after The Courier told him about Pitts' posts.
"If I was Muslim or of Middle Eastern descent, I would be fearful of appearing in front of him," he added.
[image via YouTube screengrab]
Have a tip we should know? [email protected]