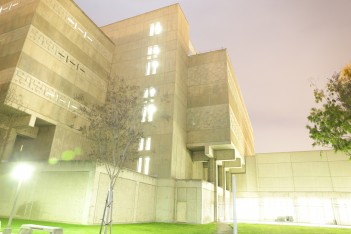 As the intense manhunt enters its third day, authorities have released new details about the escape of three very dangerous inmates from the Orange County Central Men's Jail in Santa Ana, California.
The Orange County Sheriff released new photos from inside the jail, showing how the three violent escapees —Hossein Nayeri, Jonathan Tieu and Bac Duong— cut through a steel vent in the back of their cell and into the plumbing system to gain access to an unsecured portion of the roof.  The three inmates then used a makeshift rope to rappel down the side of the facility to the street where they fled on foot.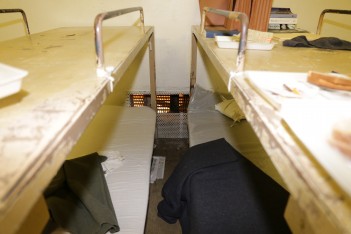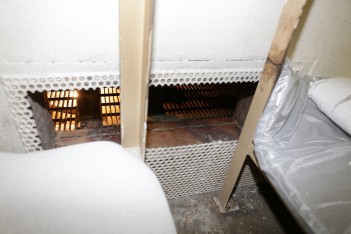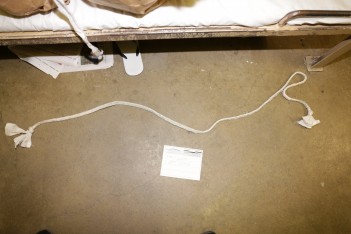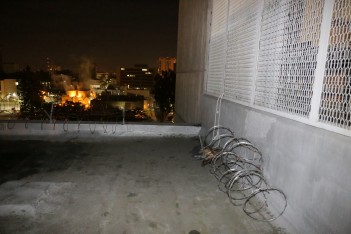 VIEW FULL RESOLUTION PHOTOS VIA ORANGE COUNTY SHERIFF'S DEPT HERE
In addition to the photos, the Sheriff's Department released a grainy surveillance camera image that purports to show an escapee preparing to rappel down the side of the facility.  According to a department spokesman, the video was captured on a surveillance camera intended to monitor activity in the prison recreation yard. It is not clear if all the surveillance cameras at the facility are this poor— but if they are, it might explain why the inmates succeeded in their escape.
WATCH:
This is only the third escape in the history of the almost 50-year-old facility, and the first in almost 30-years.  However, in 2015 a grand jury charged with reviewing security at all county jail facilities issued a report that detailed concerns over the lack of video surveillance equipment at the Central Men's Jail facility.    The department's plan to upgrade and install new cameras was delayed last year due to a lack of funding.
The reward for information leading to the capture of the suspects was increased to $50,000 on Sunday after the U.S. Marshals provided an additional $30,000 on top of the FBI's $20,000 reward offer.
Anyone with information is asked to call the Orange County Sheriff's Office at 714-647-7000, O.C. Crime Stoppers at 855-847-6227, or the FBI at 714-628-7085.
[h/t OC Register; image via Orange County Sheriff's Department]
Have a tip we should know? [email protected]