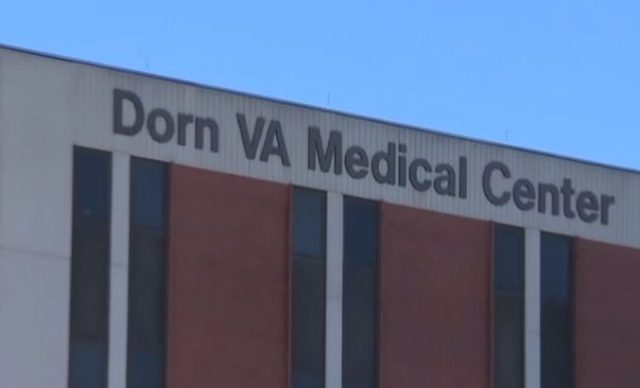 United States Navy Veteran Eric Walker had quite a shock when he went to a VA hospital for abdominal pain, only to be told he had a cocaine addiction and sent home. Walker, in fact, did not have a cocaine problem, but when his urine sample was switched with another, staff at the Dorn VA Medical Center in Columbia, South Carolina thought he did.
According to a lawsuit Walker filed, hospital staff told him his pain was due to using various illegal drugs, and "in particular, excessive cocaine." Instead of treatment, they offered him pamphlets and discharged him.
Six days later, Walker, 47, was in another hospital with worse pain. He was taken to the emergency room at Lexington Medical Center Hospital and "promptly diagnosed and rushed to emergency surgery for gall stones and disease of the gall bladder and pancreas," his attorney, Todd Lyle, told local news outlet The State.
Walker served in the U.S. Navy 1989 to 1993, including a six-month tour in the Persian Gulf during the first Iraq War. His lawsuit against the Department of Veteran Affairs claims that VA hospital staff was negligent in failing to properly assess and treat his condition, resulting in him experiencing "significant damages and injuries" for days longer than necessary. He is seeking damages including the medical costs he ended up incurring at Lexington Medical Center.
When asked for comment, the Department of Veteran Affairs told Law&Crime, "VA does not typically comment on pending litigation."
[Image of Dorn VA Medical Center via CNN screengrab]
Note: This article has been updated with the VA's response to Law&Crime's request for comment.
Have a tip we should know? [email protected]