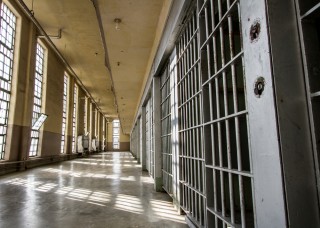 A lawsuit recently filed by members of the Assiniboine and Sioux Tribes residing on the Fort Peck Indian Reservation claims that police picked up dozens of drunk and homeless Native Americans and detained them without charging or arresting them. The complaint was filed against officials in Wolf Point, Montana, which is situated on the reservation. They allege that officers in Wolf Point, did not arrest or charge any of the people, but just wanted them off streets while a rodeo was in town.
Court documents say that the Wild Horse Stampede and Professional Rodeo Cowboy Association's Rodeo took place in Wolf Point on July 12 and 13, 2013, the same days that police allegedly packed Native Americans into police vehicles without room to move, and then detained them in a jail's outdoor basketball court without toilet facilities because jail cells were full. The complaint says that between 30 and 50 people were gathered. The lawsuit says that officers allegedly did this to prevent panhandling during the rodeo, but it also says it was "to curb the American Indian presence."
The complaint says that only Native Americans were detained, and that the rodeo is "largely a white Anglo-Saxon event." They were released within 24 hours. The lawsuit refers to the incident as the "Wino Roundup." According to the complaint, Wolf Point Police Department employees harbored racial hostility towards Native Americans, with some officers referring to them as "Prairie N*****s." This sentiment allegedly "exacerbated the risk of injury or actual injuries of those they had incarcerated."
Wolf Point City Attorney Anna Rose Sullivan told The Daily Beast, "To sensationalize this story and twist it into a white versus Indian issue is irresponsible," and that both tribal leaders and police were involved in the operation.
The Great Falls Tribune obtained a redacted report of when Special Agent Angela King of the Bureau of Indian Affairs' Internal Affairs Division investigated the matter in April 2014. The Tribune quotes the report as saying:
Lt. (name deleted) proffered that the corrections officers were told that they would be detaining the 'street people' for twenty-four hours. Lt. (name deleted) advised that she protested that this was wrong, that holding these individuals without formally charging them would be violating their civil rights. Lt. (name deleted) asserted 'I knew this would come back and bite everyone in the ass.'
The report goes on to say that the above-mentioned lieutenant was told "if I wanted to keep my job I was to follow orders." It also states that a captain told a sergeant who expressed concern about the operation not to fill out paperwork for the detentions because the people "were just being held to sober up."
Sullivan insisted to The Daily Beast that the allegations put forth in the lawsuit "have no merit." She added, "we are confident that our police officers, sheriff's department, mayor, and town council will be vindicated by the ultimate outcome in this case."
Have a tip we should know? [email protected]