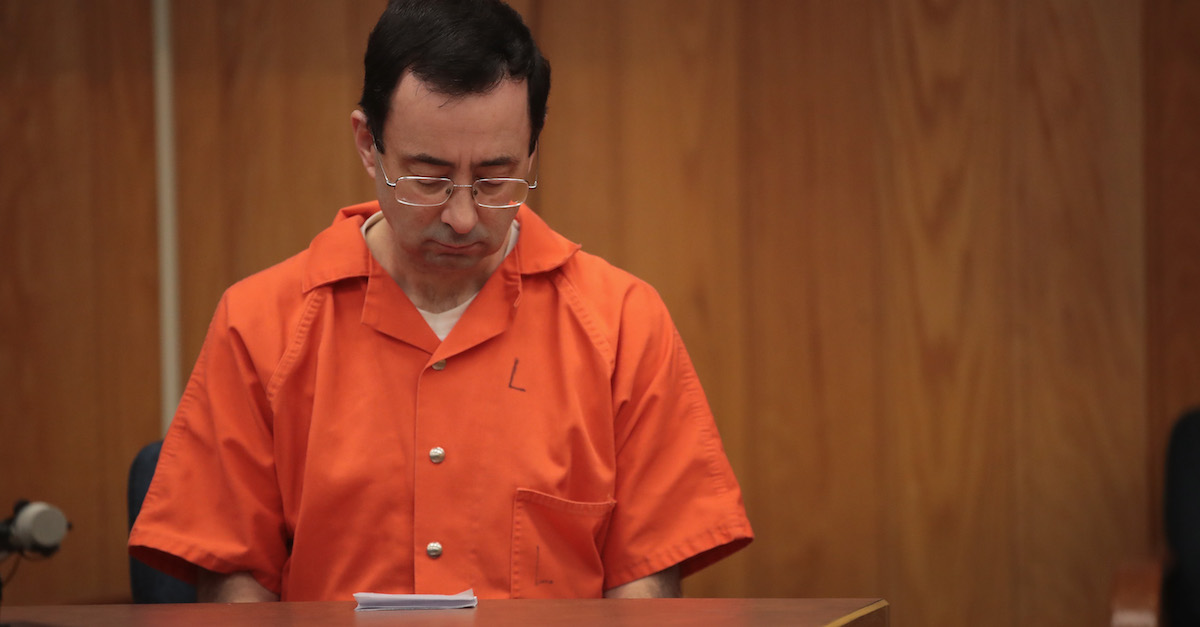 Gymnasts who say they were molested by former USA Gymnastics team doctor Larry Nassar at the Karolyi Ranch training facility spoke at a press conference on Thursday, urging Texas Attorney General Ken Paxton to launch a full investigation into whether the owners of the training center could have done more to prevent Nassar's sexual abuse.
Texas Rangers are currently investigating the allegations but some of the gymnasts feel that what they're doing isn't enough. Many of the victims want the Attorney General to seek charges agains the coaches and owners of the training center, Bela Karolyi and his wife Martha.
"I can't understand why this is not taken seriously in Texas," said Olympic bronze medalist Jamie Dantzscher, who says she was molested by Nassar at the ranch. Dantzscher delivered a victim impact statement at one of Nassar's sentencing hearings earlier this year.
The gymnasts say that authorities haven't executed search warrants or pursued indictments despite looming statutes of limitation. The victims claim that Martha knew about the abuse at the training center but failed to report or stop it.
Last month, Martha Karolyi told "Dateline NBC" that she and her husband were unaware of Nassar's actions.
"I feel extremely bad. I don't feel responsible, but I feel extremely hurt that this thing happened and it happened everywhere, but it happened here, also," she said.
Nassar is currently serving a a 60-year sentence on a federal child pornography conviction, which is to be followed by up to 175 years on his state sexual assault convictions.
[Image via Scott Olson/Getty Images]
Have a tip we should know? [email protected]