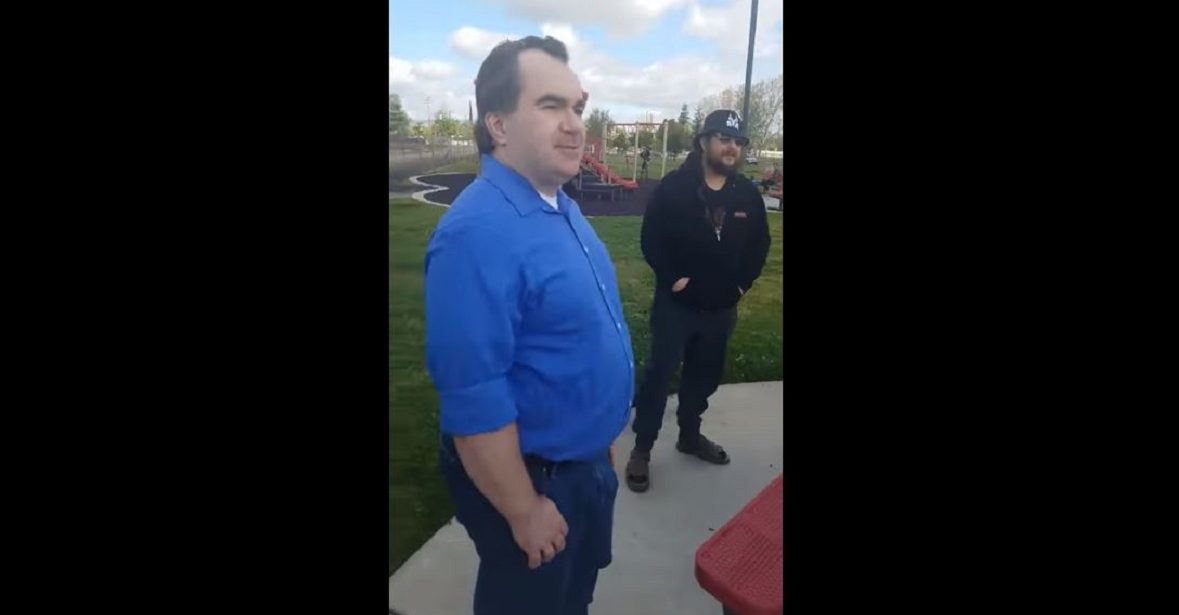 Todd Thomas was appalled and angered when he first discovered sexual messages that a middle-aged man allegedly sent his teenage daughter on a phone her parents never gave her. So much so, that he pretended to be the girl in order to set up a meeting, where he performed a citizen's arrest.
Thomas discovered the messages when he found his 14-year-old daughter asleep with a cell phone in her hand. Since she wasn't allowed to have a phone, Thomas took a look at it and found messages that disturbed him.
"I mean, it was just horrendous and he was clearly grooming," Thomas told Fresno, California's KFSN.
He and his wife then talked to their daughter about it and she told them that she met the man over the messaging app Whisper. Apparently, she was first able to use the app without a phone of her own, and the man later gave her one, that they used for messaging.
Detectives told KMPH that the girl went on Whisper asking strangers for a phone after he parents had taken her old one away. Hugh Rabson allegedly answered the request.
"The messages this man had sent to my daughter are worse than anything I'd say to a one-night stand," Thomas said.
According to documents obtained by KFSN, those messages included, "Daddy needs to see his little girl… naked."
Rabson also allegedly asked the girl to send him images and videos of herself.
Thomas said he resisted the initial urge to resort to violence.
"I wanted him gone, off the face of the earth."
Instead, he asked a friend to join him to make sure the situation remained under control. When they got to the meeting point, they found Rabson sitting on a bench, where Thomas confronted him as the friend recorded videos, which can be seen below. [Warning: strong language]
"As a father, I had to tell him that I know who you are. I know what you did. And I had to see the monster myself," Thomas said.
Authorities apprehended Rabson, but said that he had deleted the contents of his phone. Thomas' daughter's phone, however, still contained evidence.
Rabson pleaded not guilty to a felony charge of arranging a meeting with a minor for lewd or lascivious behavior, and is currently out on $30,000 bond.
[Image via YouTube screengrab]
Have a tip we should know? [email protected]