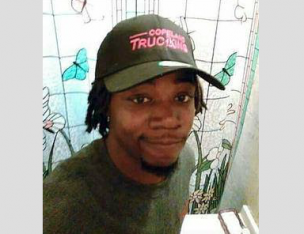 United States Attorney Andrew Luger on Wednesday announced two Minneapolis police officers would not be charged with federal civil rights violations in the shooting death of Jamar Clark.
Clark, a 24-year-old African-American, was shot by two white police officers last fall and his death set off a number of protests.   The officers claimed Clark resisted arrest and grabbed for one of the officer's weapons before he was shot and killed.  Other witnesses claimed Clark was handcuffed when he was shot.
Earlier this year, Hennepin County Attorney Mike Freeman announced that no state charges would be brought against the officers.  Freeman's investigation concluded that Clark was not handcuffed at the time he was shot.  He also concluded that Clark's DNA was located on the grip of one of the officer's weapons, indicating that he grabbed for it.
Minneapolis Mayor Betsy Hodges requested a federal investigation in the immediate aftermath of Clark's death that was conducted by U.S. Attorney Luger and DOJ attorneys from the Civil Rights Division.  The results of the federal investigation were announced today outside the Minneapolis FBI Office at the Brooklyn Center.
Luger told reporters his investigation focused on whether Clark was handcuffed when he was shot and whether he was essentially shot "execution style" as some witnesses claimed.
"It is not enough to show the officers made a mistake, that they acted negligently, by accident or even that they exercised bad judgment to prove a crime, Luger said," according to the Star-Tribune.  "We would have had to show that they specifically intended to commit a crime."
Luger said that he could not meet that burden, and then explained why the investigation concluded there was "insufficient evidence" to bring federal charges.
Luger reportedly said witness accounts varied so widely as to what happened that it would make it impossible for a jury find either officer guilty beyond a reasonable doubt.
"However, as we said earlier, we knew that all evidence would be available to a jury. … if we chose one version over the others, all the remaining versions would come into evidence, making it very difficult for a jury to believe beyond a reasonable doubt what the prosecutor presented," Luger said, according to the Star Tribune.
According to the newspaper, the federal findings about Clark's DNA on the grip of the officer's weapon essentially mirrored the state investigator's finding.
Police Chief Janeé Harteau issued a statement on Wednesday asking the people of Minneapolis to accept the decision, citing both state and federal investigators reached the same conclusion.
"We have had two thorough investigations into this matter that arrived at the same conclusion. I am satisfied with the thoroughness of these investigations, am confident in their results, and I hope the public will accept their conclusions."
Local NAACP leader Nekima Levy-Pounds is not satisfied.
"We are in a land of disparities and a land in which we are treated like second-class citizens," she said in a statement to the newspaper. "No matter how hard we try, no matter how hard we pound the pavement, no matter how much we lift our voices, they don't want to give us justice."
Have a tip we should know? [email protected]