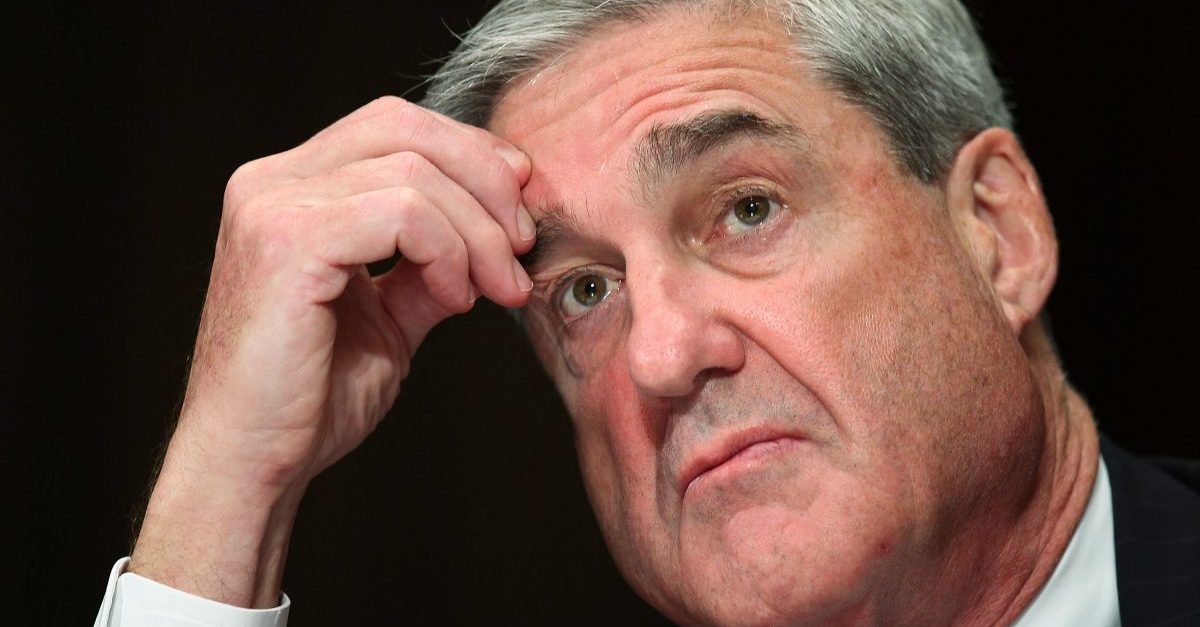 Remember that Politico think-piece from a couple of weeks ago, in which a former federal prosecutor wondered if President Donald Trump had already been subpoenaed by special counsel Robert Mueller and was secretly litigating that behind the scenes? One legal expert clearly told Law&Crime why that was a "bogus" idea. However, the identity of this person has remained elusive.
Just like that, though, the "mystery appellant" has returned to the stage — but they're still hiding behind the curtain.
According to federal court records, this person challenging a subpoena filed a "sealed 6,487-word brief" with the U.S. Court of Appeals for the District of Columbia on Wednesday. Judge Beryl Howell is presiding over the case.
That would add up to a pretty significant number of pages (perhaps somewhere in between 18 and 25).
Who is this person? The aforementioned former federal prosecutor, Nelson W. Cunningham, pointed out that there were a lot of odd things going on here, particularly the speed these appeals have been traveling at through the courts and the special attention they've been receiving.
For instance, Cunningham wondered why "At every level, this matter has commanded the immediate and close attention of the judges involved—suggesting that no ordinary witness and no ordinary issue is involved."
Then he asked, "But is it the president? The docket sheets give one final—but compelling—clue. When the witness lost the first time in the circuit court (before the quick round-trip to the district court), he unusually petitioned for rehearing en banc—meaning he thought his case was so important that it merited the very unusual action of convening all 10 of the D.C. Circuit judges to review the order."
Cunningham argued that this itself was telling, but added that something else was "even more telling," namely: "President Trump's sole appointee to that court, Gregory Katsas, recused himself."
Of course, Trump attorney Jay Sekulow forcefully denied that this related to the president at all, while CNN legal analyst and attorney Ross Garber told Law&Crime that he independently confirmed that the idea that Trump is "litigating a subpoena with Mueller is bogus."
There were other reasons why this wouldn't be the president. Consider former federal prosecutor and MSNBC legal analyst Daniel S. Goldman's pertinent observation: "Mostly, I just don't believe Trump and Giuliani have the discipline to stay quiet, particularly when they can create whatever (bogus) narrative they want and make it a campaign issue. That's mostly why I'm skeptical of the analysis."
This rings especially true when you consider that Mueller can't say anything in response.
In any case, the "mystery appellant" remains a mystery, but apparently that person had a lot to say today.
[Image via Alex Wong/Getty Images]
Have a tip we should know? [email protected]