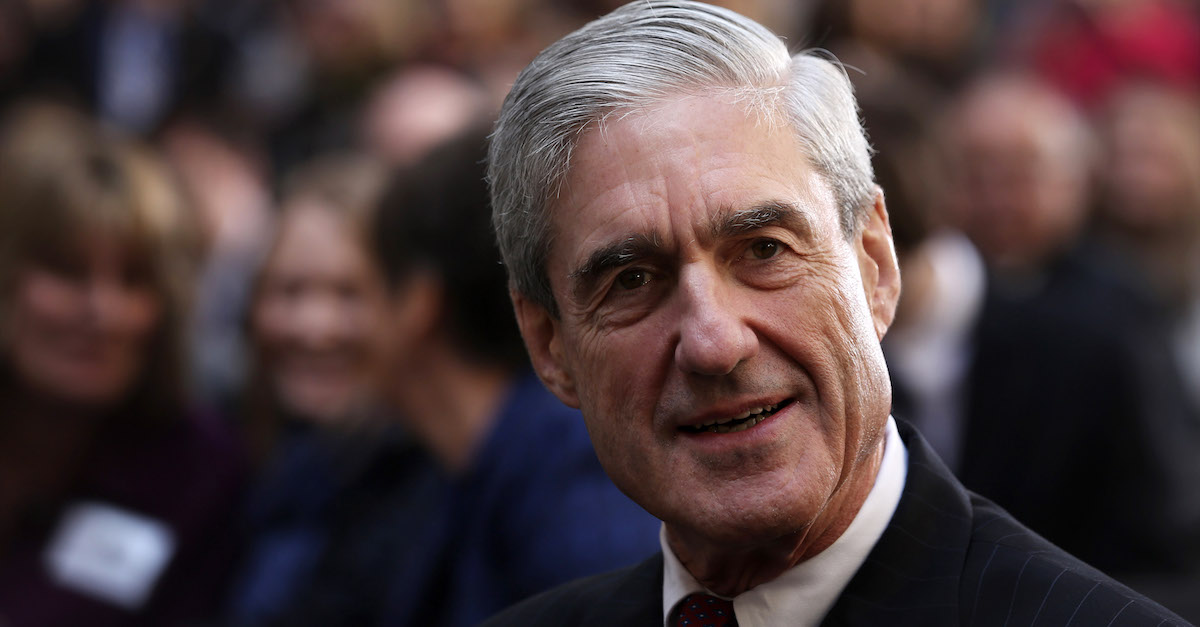 The ongoing legal struggle involving a grand jury subpoena believed to be from Special Counsel Robert Mueller's office to a foreign-owned company has been threatening to make its way to the U.S. Supreme Court, as both sides have knocked on SCOTUS' door with arguments for why the case should or shouldn't be heard by the nine justices.
In a court filing on Tuesday, the home country of the company, referred to in court documents as "Country A," claimed that the United States doesn't have jurisdiction over other countries in criminal matters. They also said that the U.S. government, in their pursuit of this case, "strangely ignores" the specter of "reciprocal treatment" if the matter is allowed to move forward.
Country A said that U.S. law does not provide for jurisdiction over foreign countries in criminal matters, pointing to two statutes that discuss actions against other countries.
They cite 28 U.S. Code § 1604, which says:
Subject to existing international agreements to which the United States is a party at the time of enactment of this Act a foreign state shall be immune from the jurisdiction of the courts of the United States and of the States except as provided in sections 1605 to 1607 of this chapter.
Country A claims that this provides for immunity from criminal actions. Section 1605 provides an exception in cases based on commercial activities in the United States. The D.C. Circuit Court of Appeals had said that exception applied in this case, but Country A insists that's incorrect. They country referred to 28 U.S. Code § 1330, which discusses jurisdiction over foreign countries. That statute says:
The district courts shall have original jurisdiction without regard to amount in controversy of any nonjury civil action against a foreign state … as to any claim for relief in personam with respect to which the foreign state is not entitled to immunity either under sections 1605–1607 of this title or under any applicable international agreement.
Country A is trying to argue that because that statute only addresses cases involving a "nonjury civil action," it means criminal matters don't apply at all.
Whether the Supreme Court decides to get involved (the U.S. says there is no reason for them to do so, Country A says otherwise) remains to be seen, but Country A warns of what could happen to the U.S. if they get their way, and says that it's "strange" that the U.S. isn't taking heed of their warning.
"In its petition, Country A explained that if left undisturbed, the D.C. Circuit's ruling will create a foreign-policy nightmare, guaranteeing reciprocal treatment for U.S. agencies and instrumentalities abroad," the filing says. "The Government does not respond to those arguments."
By pursuing this matter, the government is apparently indicating that they either aren't concerned with the precedent this case may set, or that being able to go after the mystery company in this case is more important than any issue that may arise down the road.
Country A Reply Brief by on Scribd
[Image via Alex Wong/Getty Images]
Have a tip we should know? [email protected]