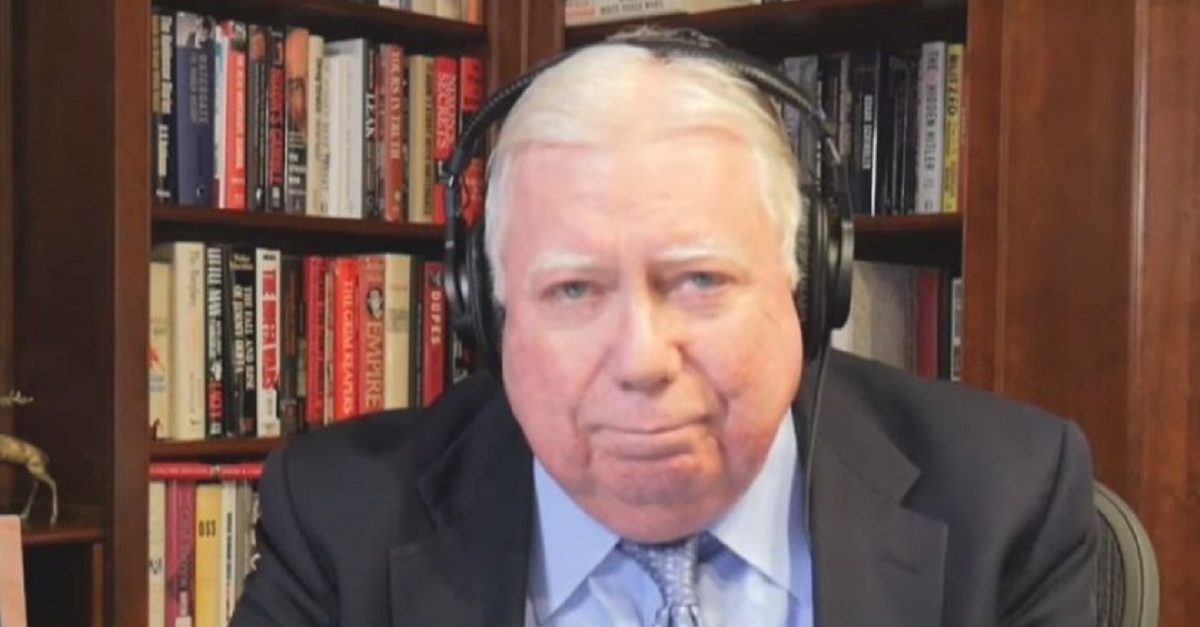 Over the course of his investigation, Special Counsel Robert Mueller has already documented in great detail how Russians allegedly carried out election interference operations, but the big mystery remained how much–if any–involvement there was on the part of the Trump campaign. Mueller's office may be getting closer to answering this question, now that they reportedly have evidence that shows an associate of Roger Stone may have known about WikiLeaks having Hillary Clinton's emails before they went public.
Sources told NBC News that Mueller's team has been looking at Jerome Corsi, a right-wing conspiracy theorist, and emails between him and Stone related to the hack and distribution of Clinton's emails. A person with knowledge of the communications told NBC News that Stone and Corsi appeared to take credit for hacked Democratic emails getting out, although the source did say that there is no evidence that either man was actually involved in the hack (believed to be the work of Russia) or WikiLeaks' publishing of the emails.
Mueller's office subpoenaed Corsi and had him turn over computer and communication records, and talked to contacts of his, the NBC report said. Corsi denied having any direct advance knowledge of the email release from WikiLeaks, and claimed he just figured out that emails such as those belonging to Clinton campaign chairman John Podesta, were going to get out.
Stone, meanwhile, has also been the subject of speculation that he one of Mueller's main targets. The former Trump associate officially parted ways with the campaign early on, but there had been reports that he claimed to have been in touch with WikiLeaks founder Julian Assange. Stone denied that he actually met with Assange.
If Stone or Corsi did have advance knowledge of the email hack or release, that alone would not be criminal. Only if they were actually involved in the illegal acts would they be in any real jeopardy. It should also be noted that since Stone was not working for the Trump campaign, if he or any of his associates actively conspired in the hacking or publishing of the emails, that would not necessarily implicate the president or his campaign.
[Image via Newsmax screengrab]
Have a tip we should know? [email protected]