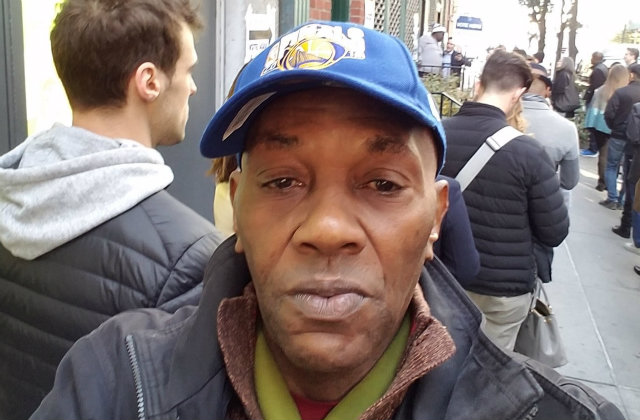 NEW YORK (AP) — Mayor Bill de Blasio says a black man who was stabbed to death by a sword-wielding man in New York City should be a symbol of the fight against racism.
The mayor spoke Saturday at the funeral for Timothy Caughman.
The 66-year-old Caughman was alone and collecting bottles for recycling last month when he was attacked from behind with a sword. He staggered into a police station and later died at a hospital.
Authorities say his assailant, James Harris Jackson, is a white supremacist who took a bus last month to New York to target black men. The Army veteran is being held without bail on charges of murder as a hate crime.
His lawyer has said if the allegations hold up, he will need to address "obvious psychological issues."
[Image via Twitter]
Have a tip we should know? [email protected]