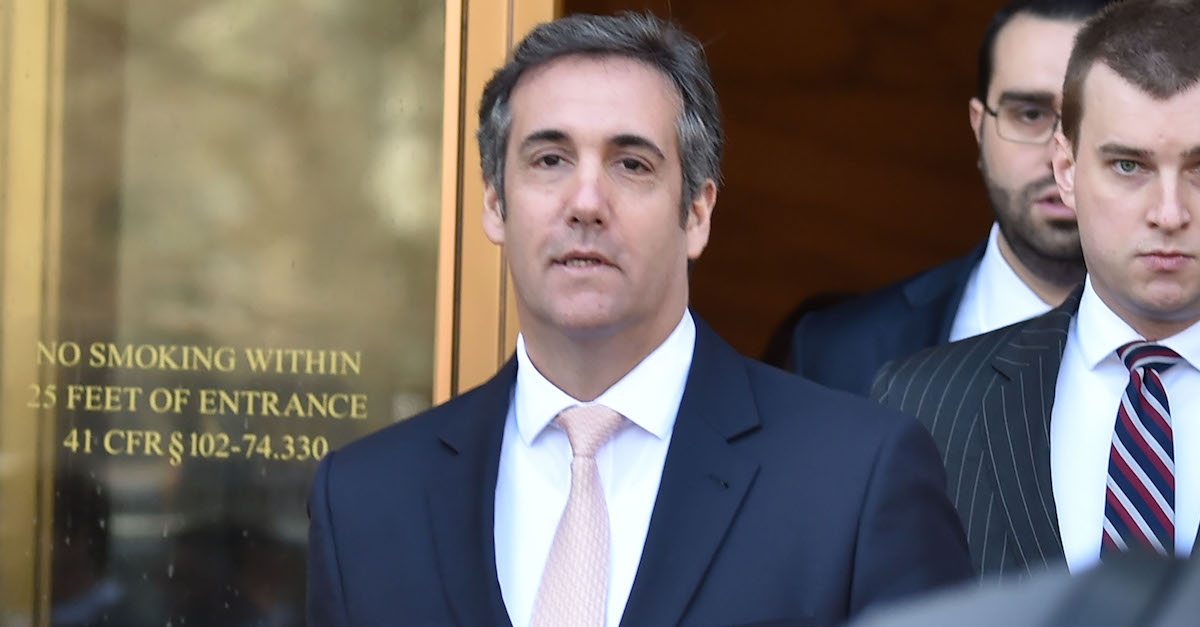 United States Secretary of the Treasury Steven Mnuchin has reportedly announced that the source of the leak of Michael Cohen's bank records may have been a database maintained by his department.
According to Bloomberg, Mnuchin said before the House Appropriations Committee on Tuesday that there is zero tolerance for the leak of the records and that the department's inspector general's investigation continues.
"Our inspector general is reviewing the issue of leaks. There is the appearance that some of the information may have gone out," Mnuchin said. "There is no excuse whatsoever for anybody who has access to these important systems to release information on an unauthorized basis."
Inspector General (IG) Eric Thorson has been tasked with the investigating "possible improper dissemination of Bank Secrecy Act information."
Mnuchin repeated what the U.S. Department of the Treasury Financial Crimes Enforcement Network (FinCEN) said publicly about restriction of access to suspicious activity reports (SAR).
He said SARs can be restricted "at the request of law enforcement agencies." FinCEN's previous comment about SARs was that "under longstanding procedures, FinCEN will limit access to certain SARs when requested by law enforcement authorities in connection with an ongoing investigation."
It's key that Mnuchin did not say if law enforcement agencies requested the limitation of access to Cohen's records.
This is a story that has maintained momentum since The New Yorker's Ronan Farrow reported last Wednesday that the source of the disclosure of Cohen's records, was a "law enforcement official" who "immediately became concerned" these reports were being withheld from law enforcement.
"I have never seen something pulled off the system […] That system is a safeguard for the bank. It's a stockpile of information. When something's not there that should be, I immediately became concerned." the source said. "That's why I came forward."
"Why just those two missing?" the source continued. "That's what alarms me the most."
The use of the word "missing" sparked speculation, considering FinCEN's comment that it's possible access was limited to SARs. Mnuchin has now said the same.
As Law&Crime previously reported, law enforcement officers are prohibited from disclosing SARs.
"A Federal, State, local, territorial, or Tribal government authority, or any director, officer, employee, or agent of any of the foregoing, shall not disclose a SAR, or any information that would reveal the existence of a SAR," 31 CFR 1020.320(e)(2) says.
It is a criminal offense to leak these confidential records.
[Image via Hector Retamal/AFP/Getty Images]
Have a tip we should know? [email protected]