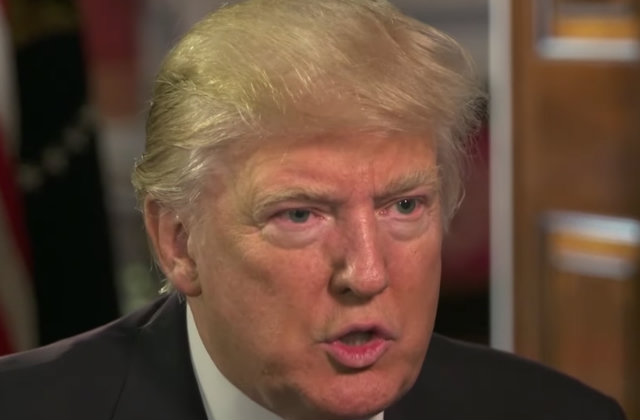 President Donald Trump is using campaign and Republican National Committee funds to pay for his legal bills from the Russia probe, according to a new Reuters report. Sources were described as "two people familiar with the matter." One person claimed the first payments have been made, and will be revealed in public filings. They did not say how the bill would be balanced between the campaign and the RNC.
The Trump campaign is scheduled for another disclosure on Oct. 15, and the RNC will do that on Wednesday.
John Dowd, Trump's lead outside counsel in the Russia probe, declined to comment on how the president's bills were being paid. "That's none of your business," he said.
The Trump campaign website currently requests donations.
A RNC spokesperson also declined to comment, except to say that it paid expenses for the campaign–these weren't related to the Russia probe.
A special counsel and several congressional committees are looking into whether the Trump campaign colluded with the Russian government during the 2016 election.
Is it legal to pay the bills this way? Yeah.
"I have a hard time envisioning the FEC having a problem with this," Paul S. Ryan told Law Newz in a phone interview. He's the Vice President of Policy & Litigation at Common Cause, a watchdog group. He said these expenditures are probably legal, especially after the passage of the "Cromnibus" bill in December 2014, which relaxed campaign finance rules. In short, yes, politicians can use campaign funds to pay for legal frees arising from an election.
One major restriction is that such money cannot be used for personal bills. Ryan referenced the legal battle surrounding Ex-Sen. Larry Craig, who used campaign funds to defend himself after his arrest for an incident at an airport report. The courts ruled that he illegally used that money for personal use. But since the Russia probe arises from allegations linked to the election, Ryan said the Trump team has a strong argument to show that this is a campaign-related matter.
He points out one possible "wrinkle" in the Trump story, however. Unconfirmed media reports have said that Special Counsel Robert Mueller could be investigating matters not linked to the election. Ryan said that if true, Trump could get in trouble if campaign funds were used to defend against any relevant allegations.
Update – Sept. 18, 5:41 p.m.: We added legal analysis from Ryan.
[Screengrab via NBC]
Have a tip we should know? [email protected]