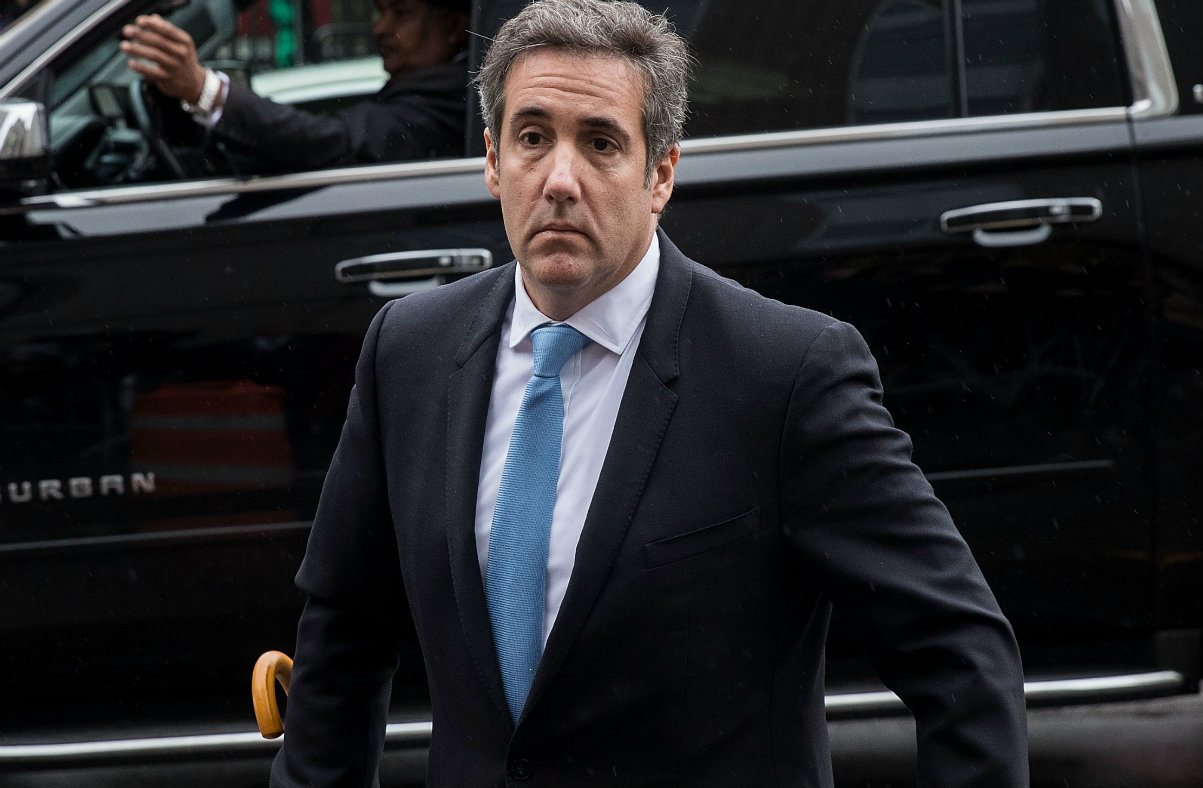 Trump lawyer Michael Cohen said Wednesday that he'll plead the Fifth in the Stormy Daniels lawsuit because of an ongoing criminal investigation. This comes after the April 9 raid in which the FBI executed search warrants on his home, office and hotel room in New York City, and they seized electronic devices and documents about the $130,000 payment to Daniels, and seized Cohen's related communications with his lawyer Brent Blakely.
"On April 10, 2010 I first realized my First Amendment rights would be implicated in this case, after I considered the events of April 9, 2018, described in the above paragraph 2," said a Cohen declaration filed on Wednesday.
So that's him, caught between a lawsuit and possible criminal charges. He admittedly paid Daniels (real name Stephanie Clifford) $130,000 in October 2016.
"Neither the Trump Organization nor the Trump campaign was a party to the transaction with Ms. Clifford, and neither reimbursed me for the payment, either directly or indirectly," Cohen said in a statement in February to The New York Times. "The payment to Ms. Clifford was lawful, and was not a campaign contribution or a campaign expenditure by anyone."
Well, that would be his defense to any hypothetical criminal charges. The problem is the payment came during the height of a very tense, controversy ridden presidential election, and some legal experts say the payment could be construed as an in-kind contribution far above the $2,700 legal limit.
"It's the John Edwards prosecution on steroids," attorney Bradley P. Moss told Law&Crime on April 5, after President Donald Trump publicly claimed to know nothing about the Daniels payment, or where the money came from. Moss was referencing the prosecution of former Democratic presidential candidate Edward, who was accused of improperly using money to use an affair during the 2008 campaign.
Daniels is suing Cohen and Trump, arguing that the 2016 NDA–prohibiting her from talking about an alleged affair with Trump–was invalid because the president never signed it.
[Image via Drew Angerer and Getty Images]
Have a tip we should know? [email protected]